I bought this kit when Sigma Makeup had the 'Thanksgiving' promotion last year where worldwide shipping was free. Shipping costs outside of the US is expensive and one way to get what's on your wish list is to wait till promotions come by. It does pay off with a little patience!
Sigma's Synthetic Kabuki Kit retails for USD$56.00 excluding shipping. This kit contains four brushes (F80, F82, F84 & F86) that enables one to achieve a flawless makeup application. The bristles are made of synthetic filament that absorbs less product than a natural bristle ones. The brushes are densely packed.
You can buy this kit from Sigma's website (
LINK
). If you are in Europe, there are resellers who carry them on their online stores such as Love-makeup (
LINK
), GenieCosmetics (
LINK
) just to name a few. If you are a working makeup artist, make sure to apply for the industry discount so that you can enjoy a discount when you buy the brushes.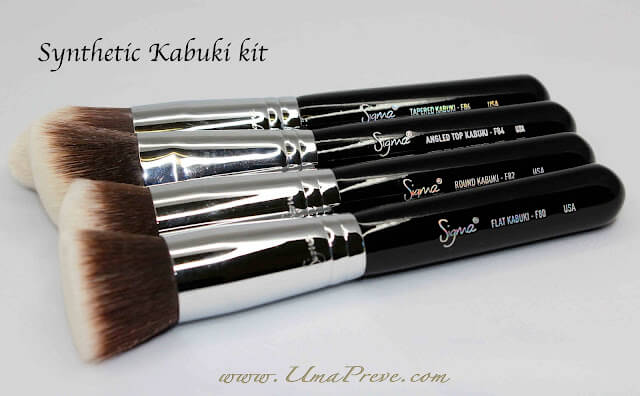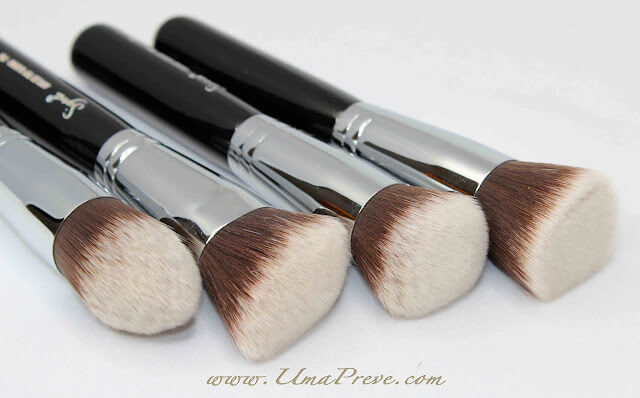 left to right - F86, F84, F82 & F80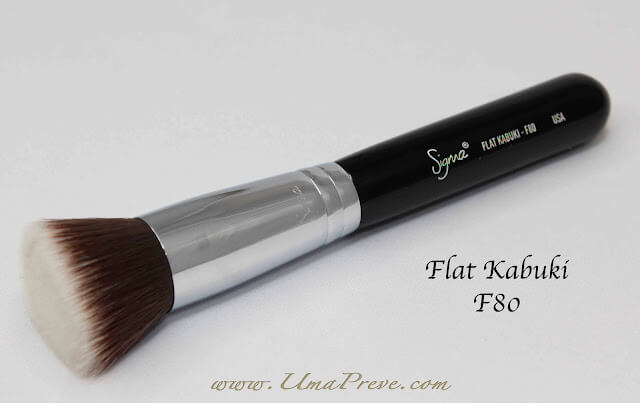 Flat Kabuki F80 - I like using this brush for foundation, face powder and concealer. Gives an airbrush look without much effort. In short, this is my all in one brush.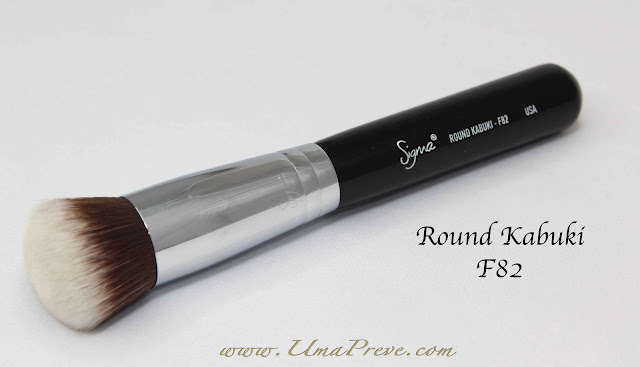 Round Kabuki F82 - It is a rounded brush that applies product onto the contours of the face. I like using this to apply cream blushes. For me, this brush works the same way as the Flat Kabuki F80.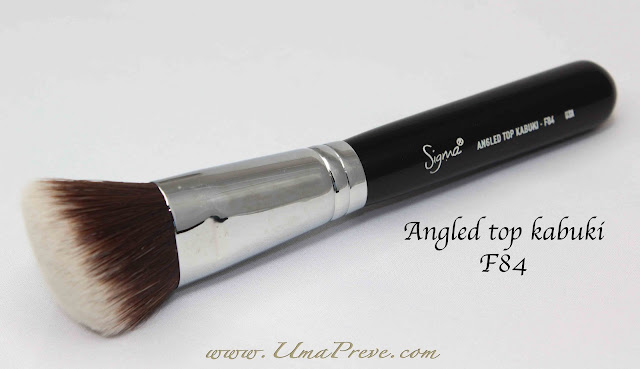 Angled Top Kabuki F84 - This brush applies cream or powder blush and contour well as the angle of the brush compliments the contours of the cheeks, hairline and jawline.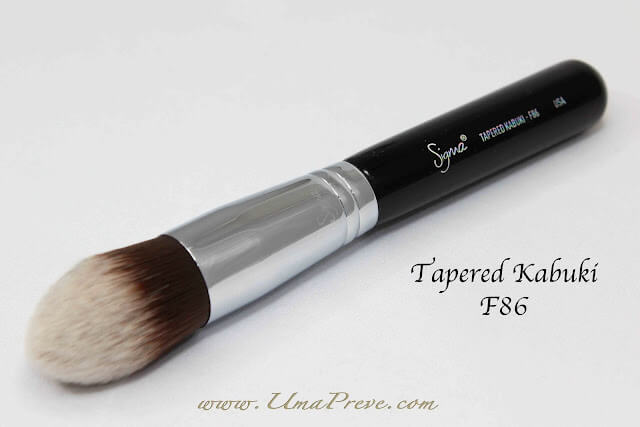 Tapered Kabuki F86 - Dome shaped brush that is great for applying cream, powder and liquid contour, highlight and even foundation.
Like
- It's a brush set that suits the needs of one who wants flawless face makeup.
- Love how the brushes don't soak up much product compared to the ones that are made of natural hair.
- Non of the brushes shed both when washed or applying makeup.
- The shape of the brushes do not distort after several washes.
- Affordable and good quality brushes.
Dislike
- I am not a huge fan of the F84 & F86 as they are too big for my face.
- The brushes do not dry as fast as I would like them to. They take about 1 whole day to dry.
Overall
My favorite brushes in this kit are the Flat Kabuki F80 and Round Kabuki F82. They are the ones I usually reach out for when applying my foundation, blush, contour and powder. Angled Top Kabuki F84 and Tapered Kabuki F86 are not suited for my face shape as they are on the larger side. I have a big/large face so to be honest I don't see how many can use these brushes without being light handed. However, I do use them when my other brushes are dirty.
If you ask me whether if this is a must have kit? My honest answer to that is NO. You just need the first two brushes as mentioned above for a full face makeup application.
Do you have this kit and what do you think? Has it helped with your makeup application?