Finally, I managed to sew a pattern (M5880) from Mccall. Unfortunately, it was not a garment I would wear. Looks nice on the dress form but not on me. This pattern runs on the large side, even when it's a size 4. The armhole was too big for me. I had to take it about 1 1/2 inches on each side. Also when I put it on, it looked more like a maternity dress. I think this was because of the fabric and the fact that I had to line it as well. It definitely added on more bulk then needed. Maybe it might have worked if I had used a fabric which had more flow to it.
For this project, I used a cotton fabric which was given to me by my mum. Lovely fabric which has nice embroidery. Sadly, I will have to put this away at the back of my wardrobe. Use it when the time comes (Wink)!
On the bright side, I started sewing. I have been self drafting a lot too. Right below you will see my V neck, loosely fitted extended sleeved top/blouse. Sometimes I feel that I over analyze my drafting and end up not doing what I learnt in pattern drafting class years ago. After almost six months of no sewing, I think I am able to start a fresh and make some clothes for my coming trip to Singapore. Yes, in June, I will be in Singapore with Mr Hubby. Looking forward to it.
I shall not bore you with my ranting and show you what I made.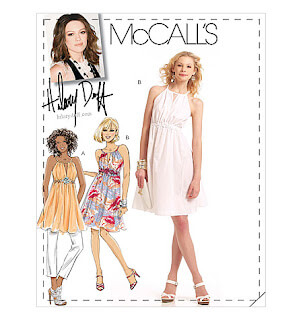 Front view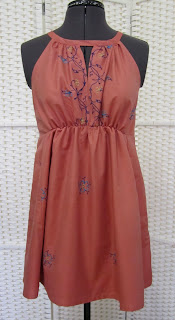 Side view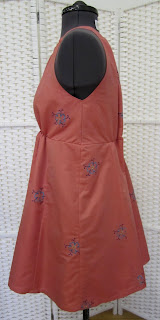 Back view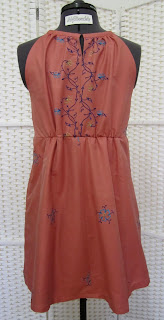 I didn't sew in the zipper as the pattern indicated to. I sewed it up and left a 3 inch gap so that I can get put on the dress.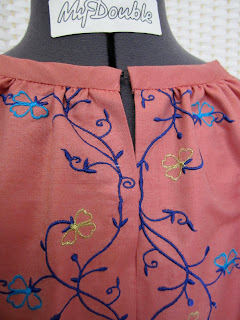 My self drafted top using a cheap polyester floral fabric. I bought it in Singapore for SGD$2.00 a yard many years ago.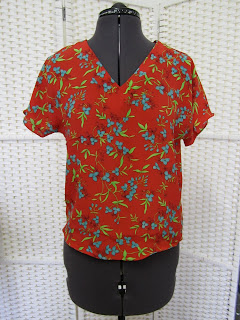 Extended sleeve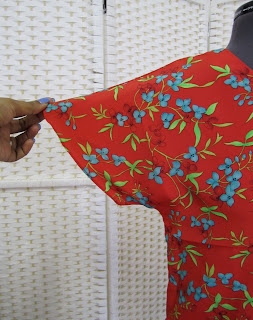 Back view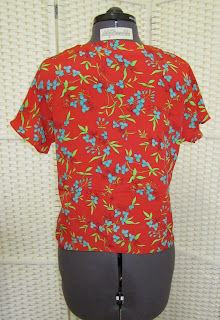 On me!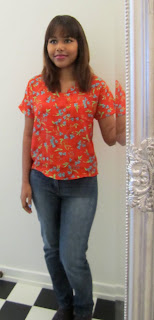 Thanks for coming by lovelies!
Have a great Saturday!
:)