It's been a while since I blogged about what's going on in my life. I did mention in my earlier post about my family and myself moving to another country (Click
here
). Hong Kong is the next destination in Uma's life. I feel so excited yet sad. Sad to leave family (husband's side). Even though Sweden is not my native country, it is where my son was born and my husband is from. I will always have a link to this place for the rest of my life.
As you guys know, I moved from Singapore to Sweden in 2010. So to be honest, moving is nothing new to me. However, I felt so stressed about it. This time around, our budget for the move was smaller then before thus we really had to decide what to bring and what not to bring. Being the 'bag lady' (according to my husband), I wanted to bring everything. So this was quite tough for me.
Anyway, we engaged
Crown relocation moving company
to assist us with the packing and shipment of our personal items to Hong Kong. Two guys from their company came and did the packing and transported to items to their warehouse ready for shipment. All of this happened from 9am till 4pm. Now it's done and still I can't seem to relax. This is because we still have to sort out the items that are not going to Hong Kong. We have been giving away things to family and friends. I told myself this, in the next place of residence, we will go minimalistic. No hoarding on to things! Less is more!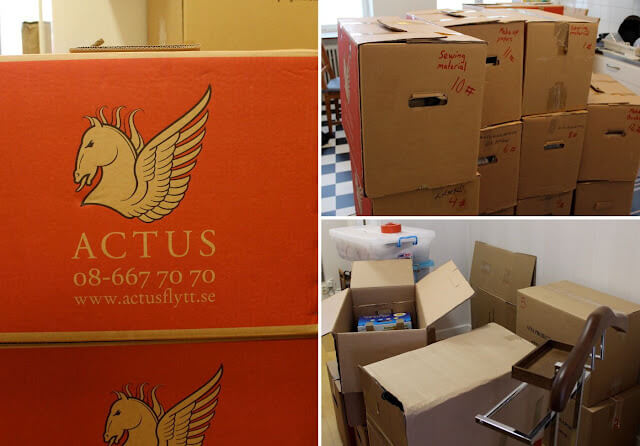 On the brighter side to my rants, my son Gabriel is going to be 3 months old in 10 days. He has so much personality as he grows. He smiles, coos and makes great eye contact with me and my husband. I love him to bits. He makes even my worst days the best.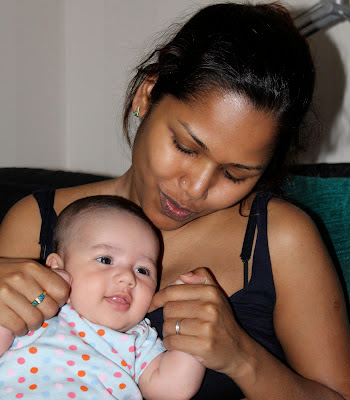 Don't mind the messy hair, I was very tired!
If anyone wants to know more about relocation and how to go about it, just ask me. I will share with you my experience. Moved from Asia to Europe and now Europe to Asia! Let's wait and see where the next destination will be in the future!
Have a great week!