It has been a while since I blogged about anything really. So I thought why not start one by sharing my recent makes. After four long years of studying, I have had almost no time to sew anything for my 'new' body. When I say 'new body' I mean, my completely ruined body after two children.
From having 6 packs, I now have a bulgy tummy (

diastasis recti)

even though I have tried several different types of exercises to help strengthen the muscles. I do get questions about whether I am pregnant again. As much as I wish I was, I am not. It's just that the muscles in my tummy have forgotten to get back together. Seeking an expert advice is the next step.
Having said that, being the Fashionista that I am and having finished my BA in Fashion Design, my current plans are to create my own wardrobe that compliments my 'new' body. So here is a dress I recently made. The fabric print is from my own artwork.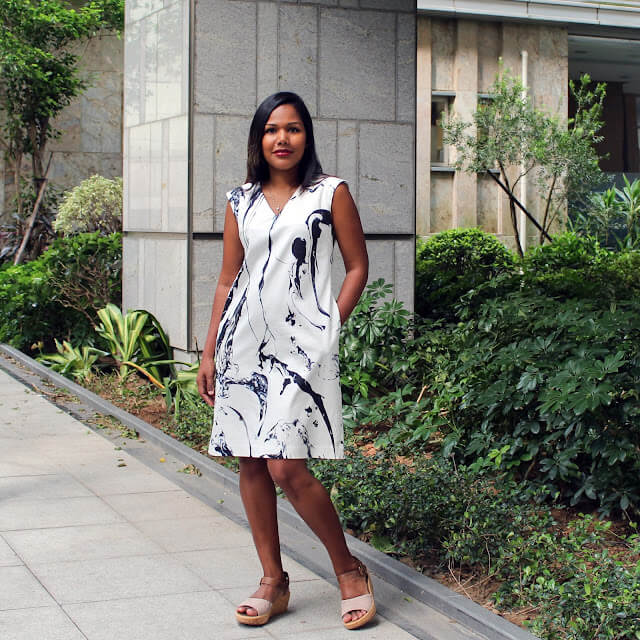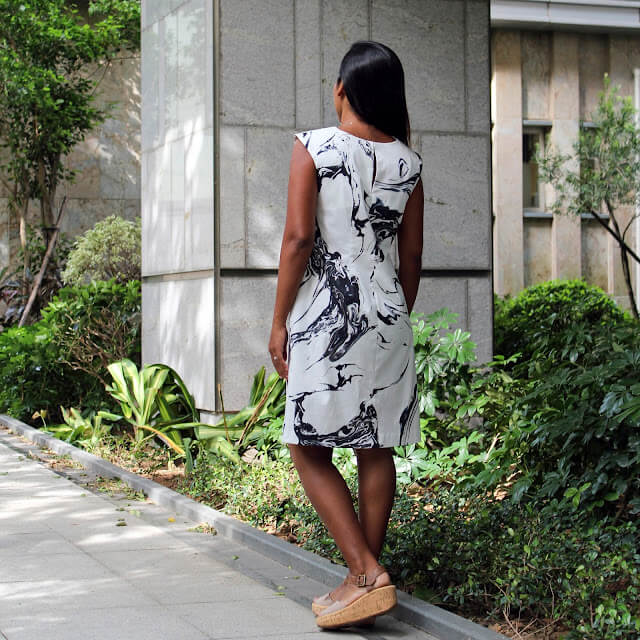 This dress style and cut suits most body shapes. It has certainly taken the eye away from the problematic areas. In my case the tummy. Very glad with the end results and believe it or not, I have had requests by other moms to custom make a similar dress for them.
All in all this, design worked. I have another garment
that was inspired by this dress
to show you in the next blog post.
Till then, have a pleasant week friends. OXOX