Hi Everyone,
Been a while since I made a video. Been super busy preparing for my trip to Singapore. Now that I am here, I have made some time to record a hair tutorial. Many of you have asked me to do hair tutorials. So here is my 1st one! Oh by the way, I have cringey hair so please excuse the mess! LOL!
Hope you like it!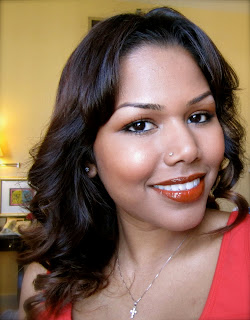 Hair products & tools used :
Toni & Guy - Heat protectant spray
Braun - Style-satin curling tong
No brand - Alligator clip
No brand - Mini clip
No brand - rat tail comb
No brand - cotton gloves (protect my hands)
Thanks for coming by!
:)