Starting to feel a little restless as the wedding is just 7 days away. I am still deciding on what kind of hairstyle to wear. The gown is all set. It is white, simple and with a train. Makeup is not a problem, I have it all planned.
Here is a hairstyle I came up with after some YouTube research. This was something Beyonce wore for an event (can't remember which one!).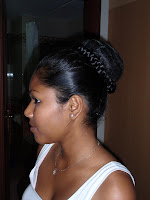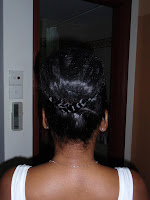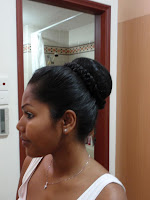 It looks big because the bun is fake. Maybe I might put some flowers on the side. I am still not too sure what to do next! Scary!