I have this sudden interest in nails after I stumbled upon a store at Far East Plaza (Singapore) that sells
Konad stamping nail art
a couple of days ago. I was so excited and very hyped to try it out. So I went ahead and bought a couple of special nail polishes, image plates, stamping tool, etc.
I am so glad I bought them because it is so fun to use. I did my mum's nails and my own. It is so easy to use. It's like getting your nails done with art work at a faction of a price at home.
As you all know, I am living in Sweden, sadly everything there is freaking expensive. That means I would have to pay 3 times more to get a mani/pedicure done in a salon compared to Singapore. Also, I have realized that Sweden does not carry many brands that other countries have( Kinda backwards with beautry tech/trends). So now that I am in Singapore for vacation, I stock up on things that interest me very much. That way, I will not feel left out with updated beauty trends.
So here is my 1st try with Konad stamping (even added rhinestones to bling up the nail).
Please forgive the ugly nail polish application.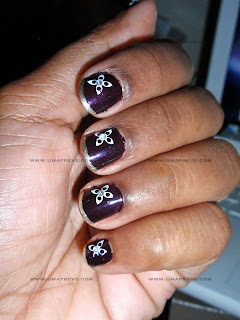 Today, I got my gel nails done. I have never tried this ever before. Since I was in the Army for 10 years, I was never allowed to paint and have long nails. It was against the rules and regulations. Thus I would only paint my toe nails as they are always hidden away in army boots.
Now that I am no longer in the Army, I have all the freedom to try out things that I never was allowed do and use before. It's like giving a kid candy. That is how happy I am with my new gel nails.
The good thing with it is that I can paint nail polish over (if I want a change of colour to match my outfit of something). The down side is that I will have to get them touched up by a professional when my nails grow out. I hope this gel nail system is available in Sweden (Uppsala). Fingers crossed!
Here are the pictures.
(for once I feel like my nails look nice! Never really liked my natural nails as they are quite brittle and they never grow long!)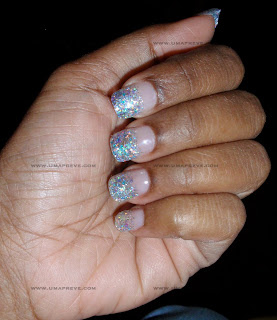 I can't stop looking at my nails. It feels like Christmas with these nails!
Hahaha! I am such a kid sometimes!
Do you guys have any tips on how I should maintain gel nails? I would love to hear them!
Thanks for coming by darlings!
(Have another 7 more days in Singapore before I go back to Sweden! I am going to miss Singapore very much!)