Recently I was at my in laws country place to celebrate mid summer festival. This day involves eating pickled herrings and drinking snaps (alcohol) and hopping around a
maypole
like a frog. This day is celebrated between 19 june till 26 june which marks the longest day of the year. Since Sweden experiences long dark winters and short summers, this is how they appreciate the warmth and the light of the sun.
You can read more about it
here
.
I am not a huge fan of the pickled herrings and alcohol so of course my in laws prepared some other nice food. It is always nice to know and learn about my husband's culture. Here are some pictures from the day.
Folks putting up the maypole!

This looks a little naughty! Go figure!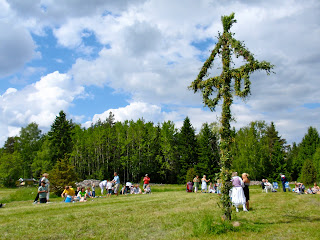 Folks dancing and singing. Kids love it!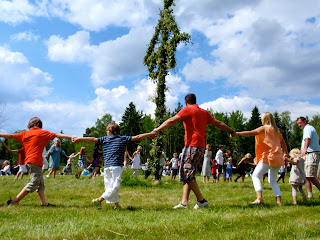 Chilling out with my hubby and in laws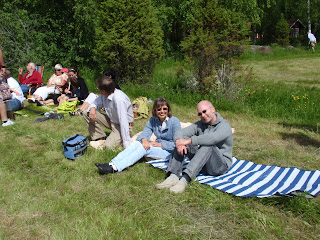 I know it's been almost two weeks since this event .The reason for this late post is because I was really busy with the house move and stuff. Anyway I have more to share with you guys from a trip to southern part of Sweden (
Malmo
) and
Copenhagen
(Denmark). Stay tuned!
Please bare with me with regards to my sewing and make up posts. I am still trying to set up my work area/ studio.
Till next time, have a wonderful week!
PS: It's always nice to blog and share things with you guys! Thanks for following my blog.
Hugs!