Another look using bold colors. I know many are afraid to use eyeshadows that are in the red color range as it can look bad if applied carelessly. Here is a tutorial showing you how to combine other colors to make the red complimentary. It may not be everyones cup of tea, however it is something to try when you feel a little adventurous.. Summer is a great time to play with colors.
I hope you will give this look a try.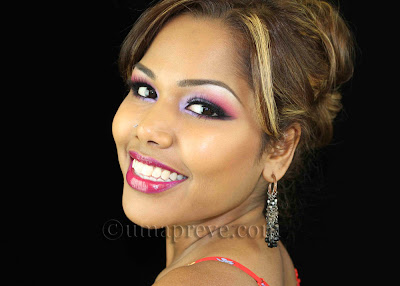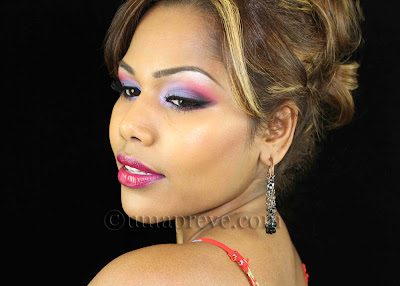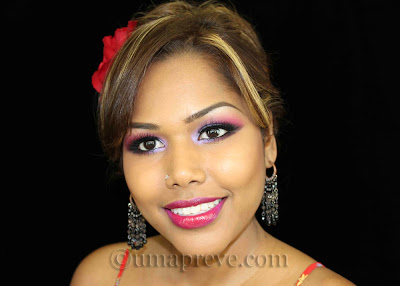 Products used are:
EYES
Mac - Painterly paint pot
BarryM - #84 dazzle dust Cherry red
Inglot -#379 e/s (lavender)
La femme - #10 Magenta loose e/s
Inglot - #62 Purple black e/s
Inglot - #431 Shimmery pink
Inglot - #77 gel liner (black)
Urban Decay - 24/7 glide on pencil in zero
Mac - False lash mascara in false black
Ebay - false lashes
CHEEKS
La femme - Soft beige blush
La femme - #9 Golden sunset loose e/s
LIPS
OCC - Hoochie lip tar
OCC - Nsfw lip tar
Hope you having a great week!
:)