Here is a quick makeup tutorial featuring BeautyUk Jumbo Eyeliner & Shadow pencil in black &
turquoise
(
website
). I really love the turquoise shadow from this pencil. I will do a separate review of this product later, so please stay tuned. If you want to transform from blah to fabulous, then watch my tutorial. I will show you how easy it is.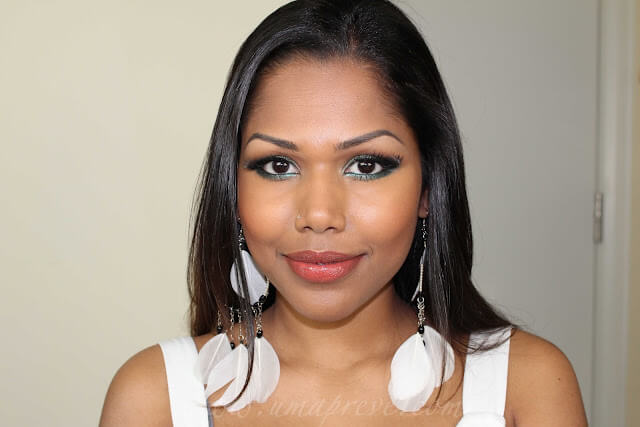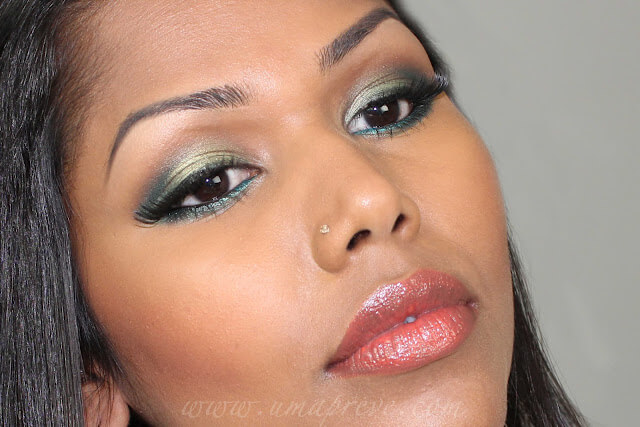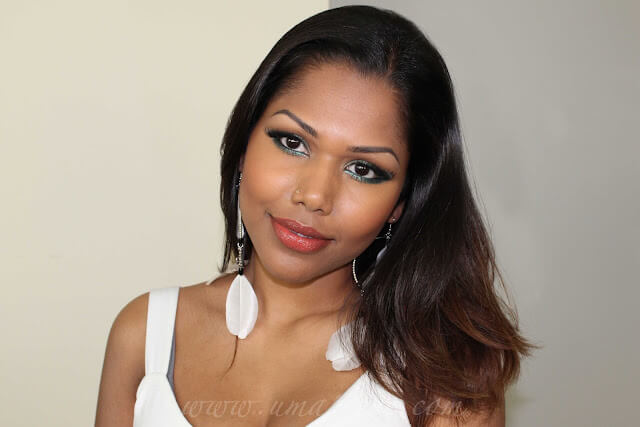 Products used:
FACE
Mufe - All matt HD primer
Nars - Sheer glow foundation in Cadiz
Mac - Select moisture cover NC44
Ben Nye - Banana luxury powder
EYES
BeautyUk - Eye brow pencil in grey
Mac - Constructivist paint pot
BeautyUk - Jumbo eyeliner & eye shadow in black & turquoise
Inglot - Eyeshadow #412 light moss green (Click
here
for swatch & review)
Krylon - Matte dark green e/s (outer crease & lower lash line)
ZA - Killer mascara waterproof in black
Ayumi Hamasaki - Royal days false eyelashes in no.8
CHEEKS
La femme - Soft beige blush (contour)
Nars - Taj Mahal blush
LIPS
Revlon - Tutti frutti lip butter
Thanks for coming by my friends. See you soon!