Hi Everyone,
Thank you for coming by. I have yet another useful video tutorial on my Youtube channel showing you how I contour and highlight my face. This method is very easy and I do it all the time. I do understand that finding a right contour shade can be tricky. So I have included other recommendations of products for both highlighting and contouring.
In this picture, you can clearly see how my face has transformed from bare faced to pretty faced (trying to be modest LOL!). Makeup does help with enhancing features.Two key things to remember: To accentuate certain features of your face use a highlighting product. To define some parts of your face, use contouring products.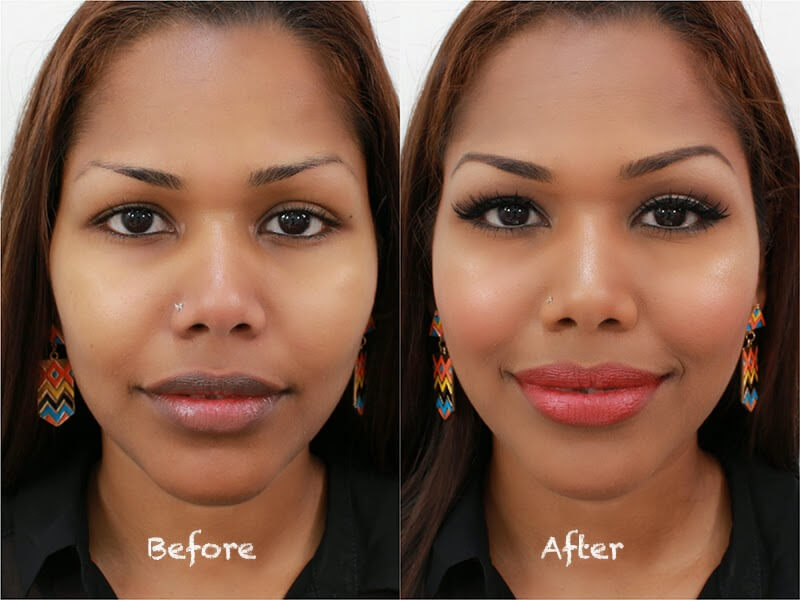 In the bottom picture, even though I have my foundation and eye makeup on, my face does look flat. After contouring and highlighting, there is some definition and dimension to the face.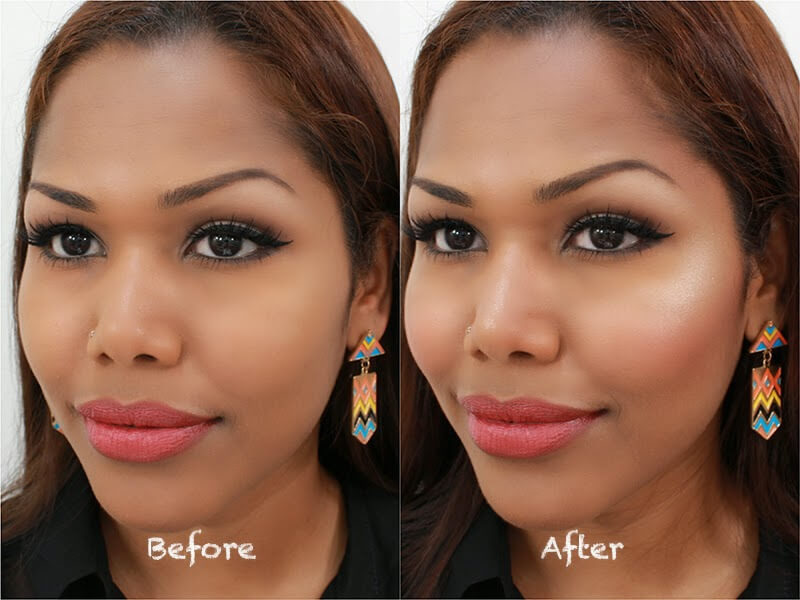 The products used in the tutorial are:-
Contour - Nyx matte bronzer in Medium
Highlight - Whisper of gilt extra dimension skin finish MAC
NOTE: I do understand that the Whisper of gilt extra dimension skin finish from MAC was limited edition. You can surely use a eyeshadow or shimmery product that is similar to that.
Here are some other recommendations for contour and highlight products:-
Contour
e.l.f Studio Contouring Blush & Bronzing Powder in Turks & Caicos (Link
Here
)
Ben Nye eyeshadow in Mocha & Cork (Link
Here
)
MAC mineralized skinfinish in Dark (Link
Here
)
Highlight
MAC Ricepaper eyeshadow (Link
Here
)
Kiko Make Up eyeshadow in 208 Light Gold (Link
Here
) -
MYPERFECTRED
blogger recommended this.
There are so many wonderful products out in the market that will work for us dark skinned women. It's a matter of finding the time to research and trying them out. If anyone has other product recommendations, please feel free to mention them in the comment section. I am sure it will help fellow readers/bloggers.
Hope you find this blog post and tutorial useful. See you later.