I am so excited about the Mac style black collection. Have been waiting and wanting to buy the mineralized eye shadows for a while. Most Mac collections are released in Singapore much later then other countries. The good thing is that you get to see swatches and reviews of the products from the US much earlier. To me this is good as I will be able to pick out what I would like and not like.
With all said, I did a tutorial using the mineralized eye shadow in Cinderfella. What an interesting name!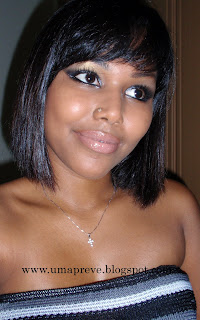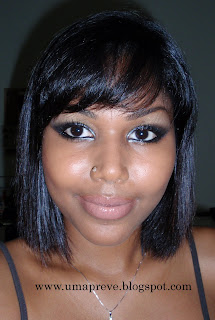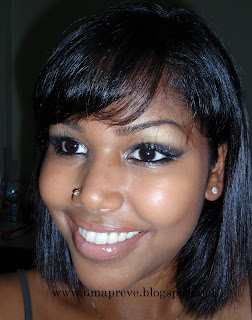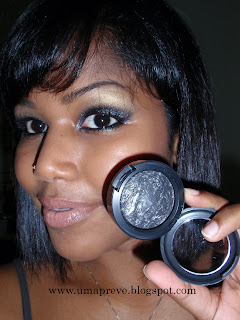 Here are the products used:
EYES
Two faced shadow insurance (primer)
Nyx - Black bean (base)
Mac - Cinderfella mineralized e/s (upper & lower lid)
Nyx - Barely there e/s (Highlight & blending colour)
Mac - Silver fog pigment (inner corner of eye)
Maybelline - Volume express turbo mascara (lashes)
Nyx - Cocoa blush (cheeks)
LIPS
Mac - Honey love lipstick
Nyx - Nutmeg lipliner
Mac - Melt in your mouth lip gloss
Hope you like this look!
Love Love