Cleopatra is one of my favorite historical characters. I do not know what she would have looked like in person, but I am sure she was gorgeous in her own way. This is my interpretation of how she would have looked. I was inspired to do this video by
Kandeejohnson
(YouTube). She did a look very similar to that Elizabeth Taylor wore in the movie (Cleopatra). Here are the pictures and the tutorial.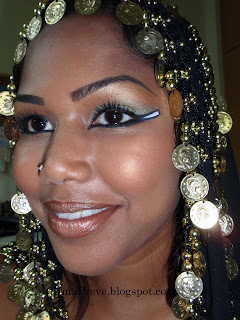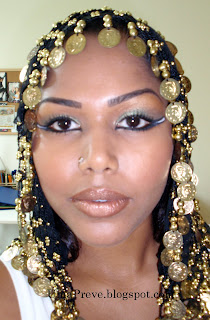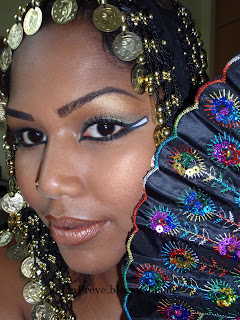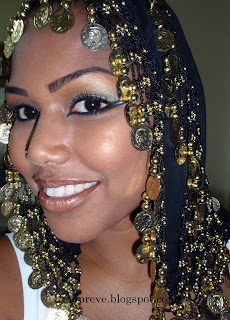 Products used are:
EYES
Maybelline
- Brown eyebrow pencil (eyebrow)
Ben
nye
- Black matte eyeshadow (eyebrow)
No brand - Gold eyeliner (base for all over lid)
La femme - Aqua sparkle dust (lid)
Mac - Liquid liner boot black (upper and lower lid)
Sephora
- White eyeliner (corner of the lid)
Maybelline
- Volume express turbo mascara (eyelashes)
CHEEKS
LIPS
Nyx
- Bronze jumbo lip pencil
Love Love!