After so many years, I am finally getting into the nail polish hype. This is from Faceshop, it's made in Korea. Quality if not that fantastic but it's pretty good for beginners who do not want to spend $20 odd dollars on a nail polish.
It is a beautiful lilac colour. Very pretty and soft. I had to put two coats in order to have the colour show up.
Cost of this is $2.90.
Overall rating : 4/5 stars
Nailcolour PP404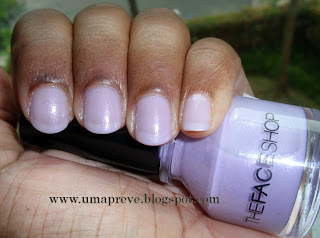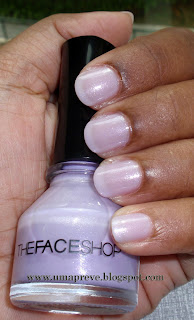 Love love