This project was done many months ago. I almost forgot about it. So here is, a pattern from
Simplicity pattern 3747
(dress B). It was not a difficult pattern. Since this was one of the first few patterns I tried, it was a little difficult with the instructions. After reading it twice, I understood what to do.
As you can see from my picture, it is very similar with the picture on the envelope. I used size 4. The size was just nice.I had this material (don't know what's the name though!) in my stash and thought it would work best for this project. And it did! Yay!
Overall, this pattern gets a rating of 4/5 for me. Easy to follow, no fuss and frustration. If you know what fabric to use, it will make a beautiful casual evening dress.
Do not mind the shiny face!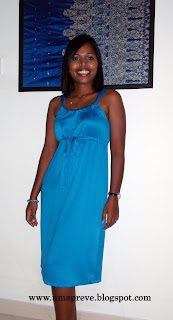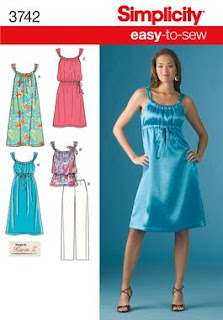 Hope you like it!
Love love!