Hello everyone, I guess this post will be quite interesting for the sewing enthusiasts (Like me). I have finally finished sewing this top from
McCall M5882
. I like patterns which are not very complicated. This is one which is definitely not. It took me about 5hours to complete. This is not including the numerous breaks in between having chats with the hubby and cooking lunch. Here are the pictures. Read on for the cons of this pattern.

I chose to do Top B. Here are my pictures of my Top. Well, it's more of a dress for me since I am quite short! :)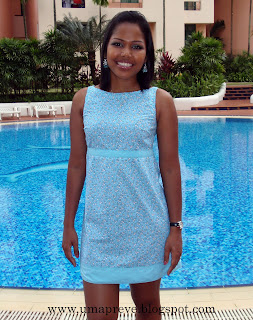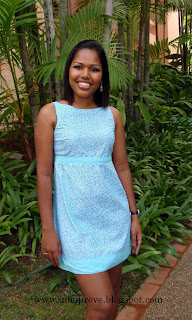 Front view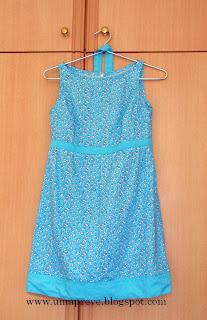 Hem line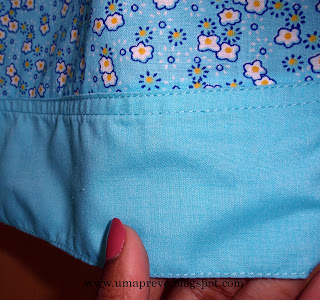 Back view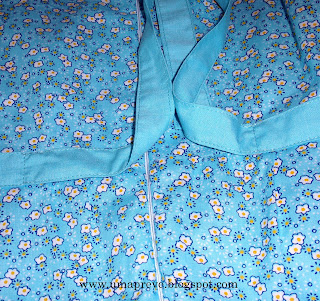 Invisible zipper ( not the best workmanship!)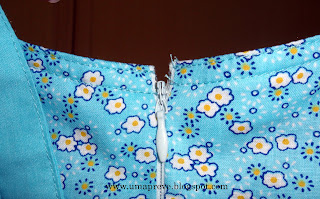 As mentioned above, this pattern is great for those who do not want to have to fuss over the instructions and crack your head on where to start. The instructions were very clear and concise. The material used was cottion viole and poplin 100% cotton. This is the best material ever for hot humid country (like Singapore). It was also an easy material to work with.
Now for the part I was not pleased. The armhole was so tight. I am a size 4. I guess the next time I use this pattern, I will have to use size 6 instead. I guess the company drafting the pattern did not consider people who have chubby arms! :) The strap under the bust line was a little high, so if someone of a slightly bigger bust wearing this might have problems with the fitting and zipping.
So my dear lovelies, I hope you liked this post. Fashion designing and sewing is my passion and it is what I want to do as my second career. Army was the first career and it has made me what I am today. I am glad I was in the Army!
As my hubby always says, ' You will never know until you try!'.
Love Love