If some of you didn't know, I am a freelance makeup artist. I have been formally trained by a beauty school in 2006. Since then I have been doing make up on the side while in the Army.
Here are some pictures from an assignment I did yesterday. Good thing that the client gave me permission to post her pictures on my blog. Singaporeans are quite shy and sometimes they reject my request on posting their picture on my blog. Fortunately this lady was nice. I did light makeup for her young daughter too. I was not very comfortable to do it as I think kids at that age should not be wearing any makeup. I did it anyway as the mum said it was an important event they were going to and they would be taking loads of pictures.
I did her make up, hair and tied the sari! Her sari was so beautiful!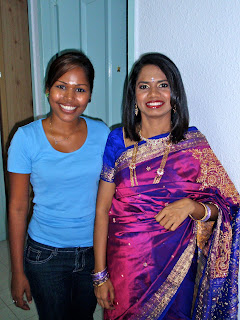 Cute daughter !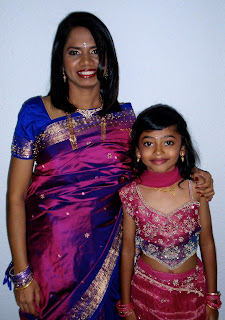 On her eyes, I applied golden lemon (mac pigment) on the inner 1/3. On the center I applied golden sunset (La femme pigment). On the over corner, it's rust and eggplant from NYX.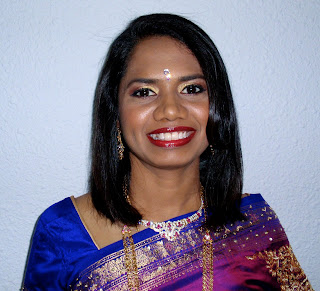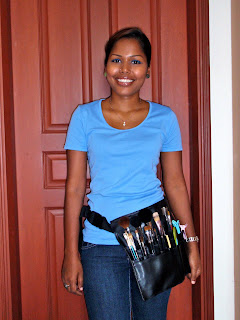 That's all for now!
Love love!