After a very busy week, I have finally found time to get this review up on Youtube. It's the famous HD foundation by MUFE. I am in the Shade #173 (For reference, am NC44/45 and a little NC50 from Mac & Cadiz from NARS)
This shade does lean towards the yellow tones. Blends beautifully.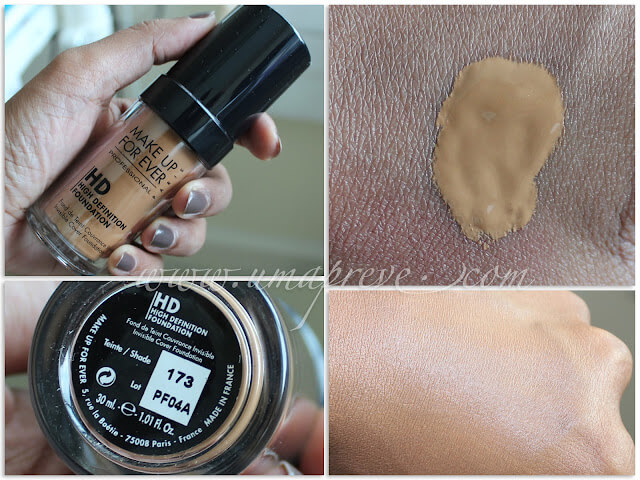 It does give a flawless finish and photographs well. No white ghostly flash backs. By the way, these pictures were not retouched in any way.
This picture taken after 4 hours of wear. Very oily and looks like I had this foundation on for the whole day.
Likes
- Very good match to my skin tone.
- Did not turn orange on my skin.
- Blends very smoothly.
- Does give good coverage depending on how many layers applied.
- The consistency of the foundation is just right. Not too watery nor is it thick.
Dislikes
- Gives a very dewy finish, I have dewy skin and this just exaggerates and makes it look oily instead.
- Settles on smile lines and other facial lines.
Overall
I have a love hate thing going on with this foundation. Foundation looks great on my face when taking pictures but I just cannot go out with it as it will become very oily after just 1 hour of application. I have to use the HD primer before applying this foundation. I am not sure if I would repurchase this given that it is a good color match for me.
Cost : HKD 420 (Retail price) however, I did get a makeup artist discount.
Here is my review & application videos on Youtube.
Thank for your time everyone!