This is a makeup look inspired by the recent collection from MAC, Glamour Daze. Actually my friend suggested that I recreate this look for brown skin women. So here it is.
I love the extra dimension skin finish Whisper of Gilt from this collection. Such a beautiful highlighter. If you ever get the chance to get your hands on it, please do. I am in love with this product. Will be doing a full blog review of this highlighter later.
*I did adjust the tint in this picture as I was trying to replicate the look from the MAC advert.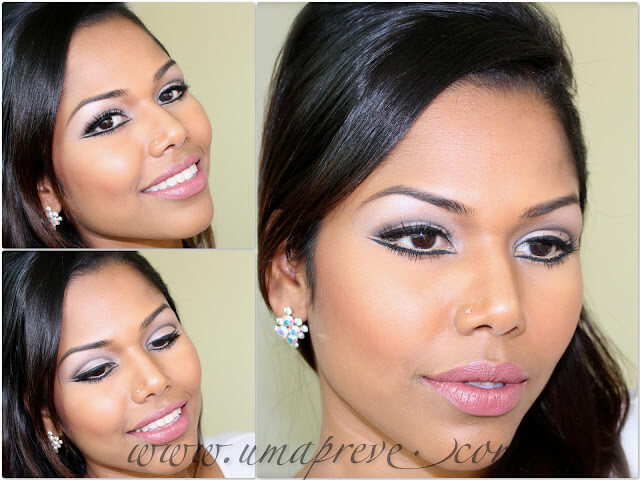 My little man is 7 months old. Had to take a picture with this guy! Love him to bits!
Products used:
FACE
Mufe - HD primer #0
Mufe - HD foundation #173
Mac - Medium dark mineralise skin finish
EYES
Mac - Painterly paintpot
Urban Decay - Virgin & Naked e/s
Sasa - Black khol black eyeliner
La femme - Brown e/s
Mufe - Aqua cream #27 Matte black gel liner
Ebay - False lashes
Senna - Brow duo in ebony
CHEEKS
La femme - Peach blush
Mac - Whisper of Gilt extra dimension skin finish
LIPS
Mac - Fast play lipstick
Nyx - Mauve lip liner
Hope you all had a great Thanksgiving.