Here is a look inspired by Halle Berry. She is a very stunning lady who has amazing features. She does not need much makeup as she is a natural beauty. I love her! She wore this makeup look in one of the Golden Globe awards (not the recent one)!
A very easy and quick makeup tutorial!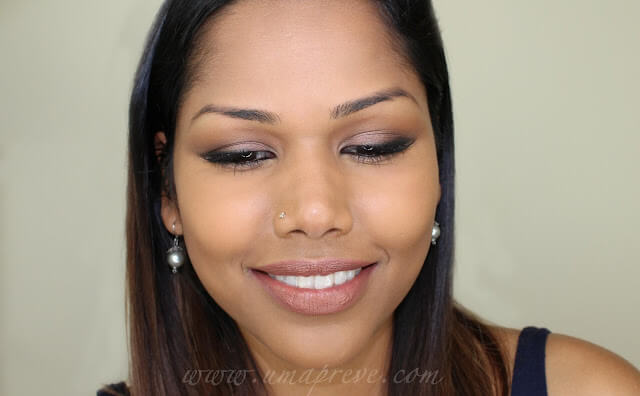 Products used:
FACE
Mufe - HD Primer #0
Nars - Sheer Glow foundation in Cadiz
Mac - Moisture cover concealer NC44
Ben nye - Banana luxury powder
EYES
Urban decay - Naked palette Naked & Buck e/s (eyebrows)
Mac - Constructivist paintpot
Wet & Wild - Comfort palette Sparkly brown e/s (out v and lower lash line)
Mac - Feline Khol pencil
La femme - Brown e/s (transitional and blending color)
Senna - Voluptous Mascara in Black
Ardell - Individual lashes Medium Flair
CHEEKS
La femme - Brown e/s (contour of cheeks & forehead)
LIPS
Nyx - Auburn lip liner
OCC - Pennyroyal lip tar
Most of the makeup brushes used in this tutorial are from Real Technique by Samatha Chapman!
I hope you will give this look a try and let me know if you do.
Follow me on
Instagram
&
Facebook
!