When it comes to makeup, I am a strong believer in 'less is more'! Transform a plain Jane to a pretty Jane without heavy and cakey makeup. This is a beginner level makeup tutorial. I am sure anyone can achieve this as I have made sure to use minimal products. Use whatever you have in your makeup collection to replace the products I used. No need to use exactly what I used.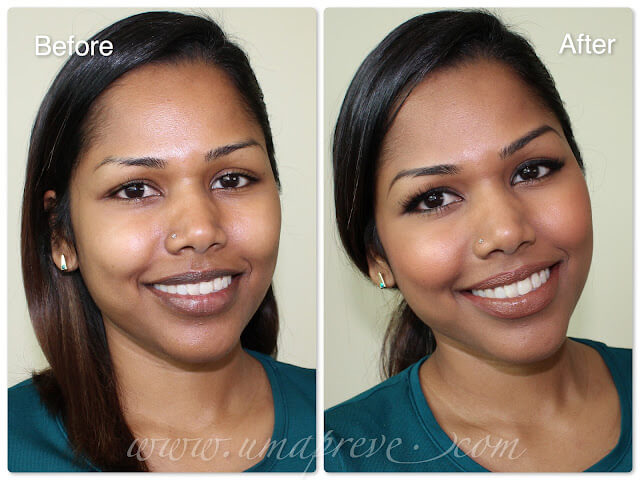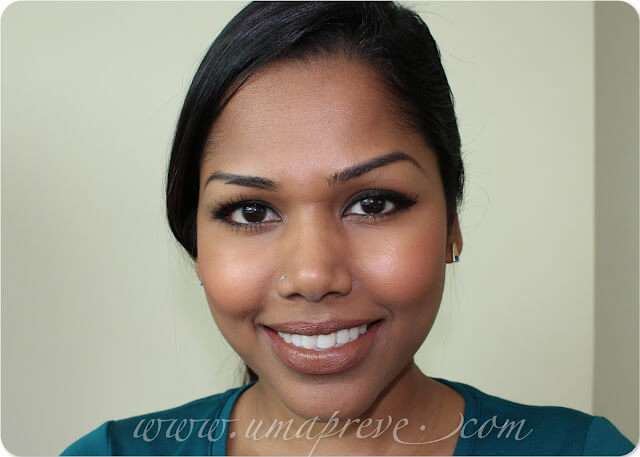 Products used:-
FACE
Mufe - HD Primer #0
Nars - Sheer glow foundation in Cadiz
Ben Nye - Banana luxury powder
EYES
Senna Cosmetics - Brow duo shaper in Ebony
Urban Decay - Primer potion
Sugarpill - Bulletproof e/s
Cinema Secrets - Eyeliner sealer
Senna Cosmetics - Voluptulash Mascara
No brand - Lashes that I cut into half
CHEEKS
Milani Cosmetics - Luminoso blush
LIPS
Doleur - Rose Brown lipliner
Occ - Royalpenny liptar
Thanks for coming by. Happy New Year!