This is my skin care regime :
I use a good cleanser to wash off grime and dirt from my face. This is done after removing makeup. Face shop cleansers do a pretty decent job in cleansing the skin without drying it out. I have used all 3 and am very satisfied with them.
1st -
Herb Day Cleansing Foam - Clarifying Acerola.
Rich in Vitamin C, this radiance-boosting cleanser clarifies, promotes skin regeneration for smooth, radiant skin.
2nd -
Herb Day Cleansing Foam - Hydrating Aloe
.
Aloe is well-known for its soothing quality. Calm your irritated exhausted and reddened skin.
3rd -
Herb Day Cleansing Foam - Purifying Lemon.
For a clearer skin Lemon and other fruit and organic acids lifts off dirt make-up and other impurities while controlling excess sebum leaving skin pure and luminous.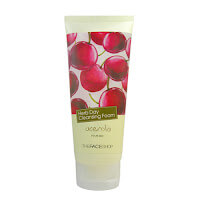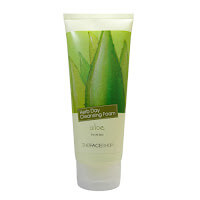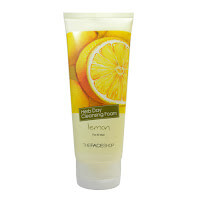 Applying a toner helps to close the pores which have been open while cleansing the face. I think it also removes grime and dirt left even after cleansing. Since I my skin type is 'combination', in other words oily T zone,I use a toner without alcohol.
I use Biotherm age fitness power 2 eye cream. What it does is that it immediately smoothes the skin and helps relieve fatigue. Since I am exposed to the sun many hours in the day because of my job, this really helps. I see a difference in the way my eye area looks after using this product. Just a bead sized dollop will do.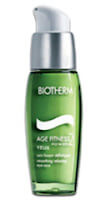 I use Biotherm thermal gel intense moisturization. This moisturiser does not feel heavy on the skin. It drys and settles into the skin quickly which is good for me since I am always in a hurry in the mornings. Since is is for normal to combination skin type, it does not leave my T-zone oily and shiny. The gel is easy to work with. Just a little goes a long way.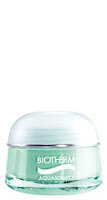 Exfoliating helps remove dead skin that may clog the pores. Since I have an oily T-zone, it is essential to remove the excess oil which may cause black & white heads (even worse pimples). I try to use natural products when it comes to scrubs/masks. My favourite for now is this beauty mask powder. This traditional herbal facial pack masking helps smoothen, lighten & tighten skin. Helps to remove black & white heads, pimples, pigmentation & wrinkles. All you have to do is to add 1 tablespoon of this powder into luke warm water and mix into a paste. After which apply it on all over the face including the neck. After 20 mins wash it away. I love the smooth and clean feel afterwards. This mask powder can be found at any Indian shops (in Singapore).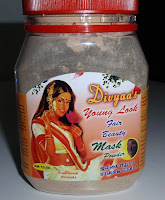 Well this is what I do to maintain a clean and clear face. A good diet and drinking plenty of water also helps maintain good skin. It helps flush out toxins from the system.
I hope this helps you. Have a great week!