Here is a look I wore to school. very easy and simple. Hope you like it!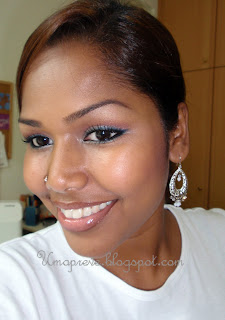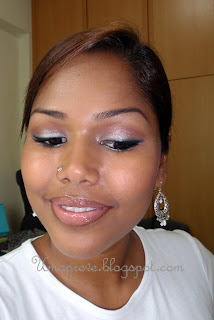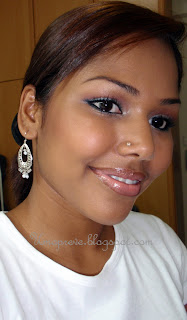 Here are the products used:
EYES
Two faced shadow insurance (primer)
OCC - Platonic pigment (lids)
NYX - Violet e/s (crease)
NYX - Eggplant e/s (To add more depth to the crease)
NYX - Sunset e/s (just above the crease colour to blend out harsh lines)
MAC - Feline eye khol (waterline and lash line)
NYX - Navy e/s ( go over the black eyeliner)
NYX - Nude e/s ( highlight for the brow bone)
CHEEKS
NYX - Expresso blush
LIPS
OCC - Feathered lip tar
OCC - Melange lip tar ( Mix them both)
No brand lip pencil - Brown colour
That's all for now!