I have a gazillon earrings and jewelry pieces (store bought and handmade by me). I believe that the earrings/ necklaces should be hung and not be put away in a drawer. Doing that will distort the earring and you will never know what you have. Now with a earring holder, you can pick and match the earrings to your outfit without the frustration of going through drawers of jewelry (trust me I have been there and done that!). I thought maybe this step by step guide will give you some inspiration to make one your own. You don't have to spend a lot to make this (promise). Use what you have and be innovative. Anyway, here is the guide. If you have any questions, please feel free to ask.
Tools and things needed are :
1) Pen knife
2) All purpose glue
3) Thumb tacks or board pins ( you can also use sewing pins)
4) Chain or wire (I have a roll of chain in my beading stash so that came handy)
5) Decorative fabric or paper ( the ones I am using are scraps of wrapping paper)
6)Ikea soft notice board ( I am sure you can use two layers of think cardboard too)
7) Sewing pins - optional ( To keep the decorative paper in place after glueing)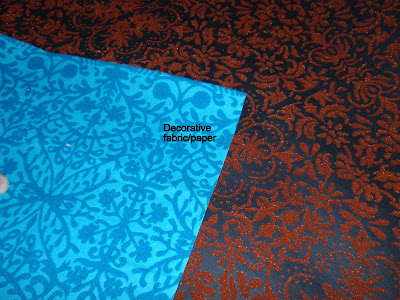 STEP 1
Align the decorative paper onto the ikea notice board. Cut away the excess paper. I am using sewing pins to keep the paper from curling up.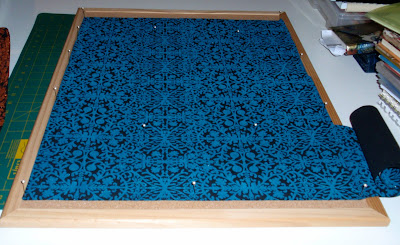 STEP 2
Squeeze some glue onto the notice board just like so.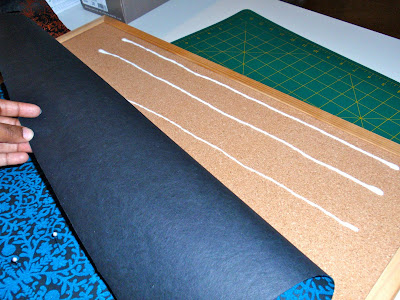 Make sure to cover the corners as they might curl up if not glued properly.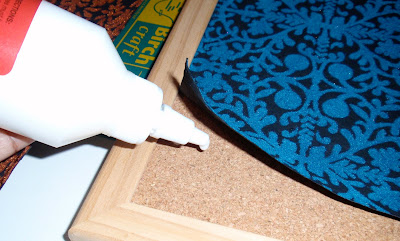 STEP 3
Since I didn't have enough deco paper to cover the whole board, I had to use another contrasting colored deco paper to cover the sides.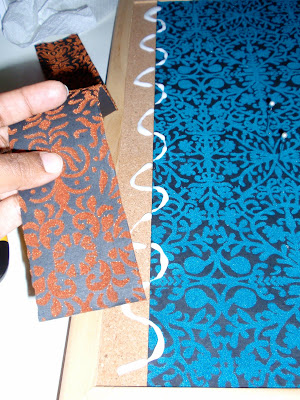 STEP 4
Use sewing pins to keep the glued paper in place. Allow the glue to dry for 2 hours.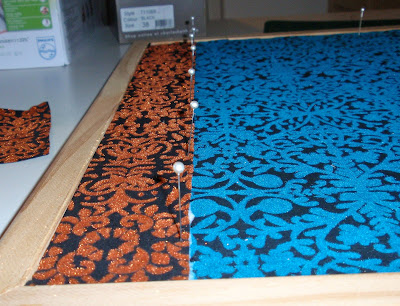 STEP 5
With the pre-cut chains (15cm), use thumb tacks to place them as illustrated. (This is preferred for dangling earrings)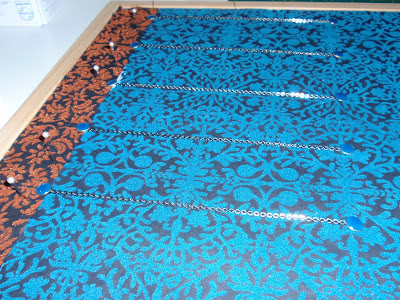 Whoa la....
A home made earring holder YAY!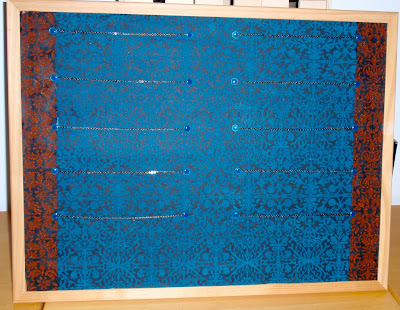 Place your beautiful earrings and you are ready to hang it either in your wardrobe/closet or your creative corner. Mine will be hanging on the wall where I do my make up and makeup videos!
I hope some of you might find this useful and try it out.
Till next time,
Love Love
(PS: I am going to make two more holders as it turned out quite nice and it makes a great backdrop when I make Youtube videos!)