Hi my lovelies,
Here is another Valentine's day inspired look. This look is suitable for those who are not comfortable with loud colours and want to look sweet & classy. Great for 1st dates and such.
Remember, if a guys is attracted just for the looks, he is not the one. Instead let him see the real you. So show him your personality, the real beauty that shines from within. Keep the makeup on the neutral side and show the real beautiful you.
It worked for me and I am very happy with my 'Mr Right'!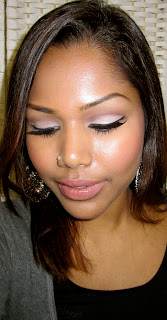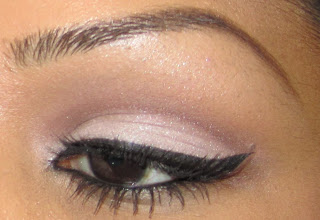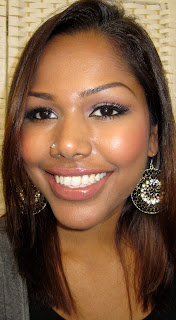 Products used for this look are:
EYES
Mac - Painterly paintpot
Revlon - Brown eyeliner
La femme - Brown e/s
Sleek - Shimmery pale pink e/s (Good girl palette)
Mac - Medium/dark MSF
Urban decay - Perversion liquid liner
Collection 2000 - Black mascara
Mac - Feline khol pencil
Ebay - False lashes
CHEEKS
La femme - Peach blush
LIPS
NYX - Muave lipliner
Mac - Underplay lipstick
Mac - Clear lip gloss
Thanks for watching and all your support!
Love Love!