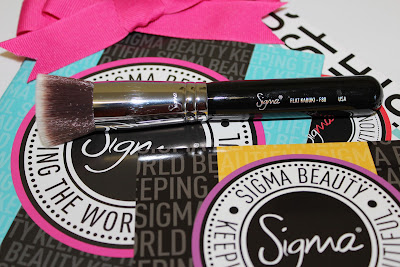 This is by far one of the best face brushes I have ever used. It spreads the foundation smoothly without causing any abrasion to the skin. The bristles are very soft. It is made of synthetic fibre, this means that it picks up lesser product, is easy to clean and slows down bacteria growth compared to a natural bristle brush. I used it to apply primer, foundation, concealer and set the makeup with powder. It was very easy to buff out the products for a flawless finish (well almost LOL).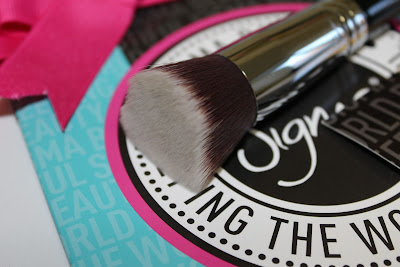 - Soft on the skin
- Non abrasive (so it's great for sensitive skin)
- Does not absorb too much product
- Can be used as an all purpose face brush (primer, concealer, foundation and even powder)
- The white part of the brush easily gets stained when using a darker colored foundation
Overall
I usually don't say this, but here it goes... This is a must have makeup tool if you like using a brush to apply your foundation/concealer, especially liquid or silicone based products.
Here is a video demo featuring the F80 flat kabuki brush.
Products used in the video:
FACE
Sigma flat kabuki F80
MUFE HD primer #0
Mac prolong wear foundation NC45 (full pump)
Mac prolong wear concealer NC50 (tiny drop to darken the foundation)
Mac select moisture cover concealer NC44
Camera ready cosmetics yellow tinted loose powder
Have you tried this brush? Do you like it as much as I do?
I would love to hear your thoughts!
Thanks for coming by.