In 2008, I made a similar look for a contest hosted by Kandeejohnson from Youtube. This time, I have created a much better version of the look and really enjoyed making this tutorial. Have always been fascinated by ancient Egyptian history.
It's unfortunate that I was unable to include any music as my editing software was acting strange for no reason. However I hope you will still enjoy this video regardless.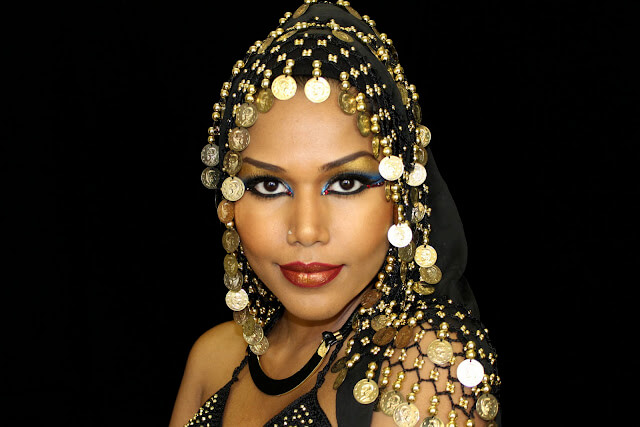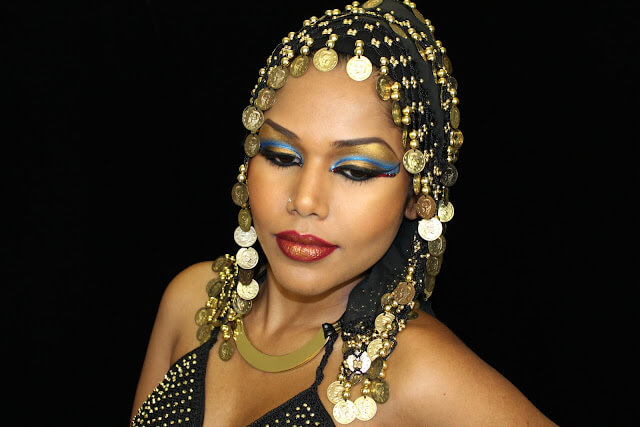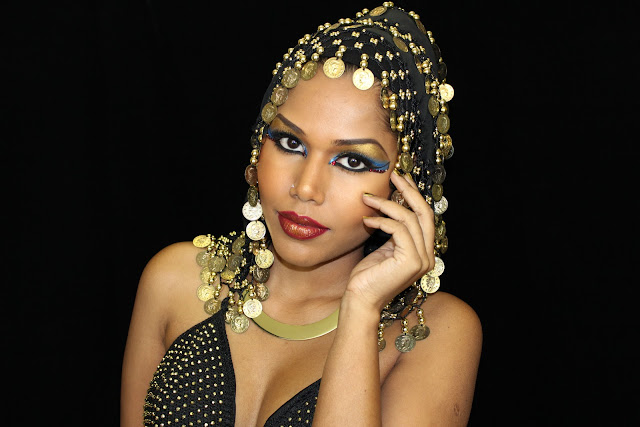 Products used are
EYES
Two faced shadow insurance - Eyeshadow primer
MUFE - Shade 12 aqua cream (bronzy gold)
Rhomlon - Dark blue eye pencil
Inglot - #426 deep blue eyeshadow
Spectrum cosmetics - Fort knox pigment
Inglot - #439 black eyeshadow
Mac - Feline eye khol pencil
Mac - Blacktrack fluidline
Inglot - #77 matte black gel liner
La femme - Turquoise sparkle dust
Cinema secret - Eye liner sealer
Mac - False lashes mascara in false black
Ebay - False lashes
Ebay - Rhinestones (optional)
CHEEKS
Sleek - Face contour kit in medium
Mac - Saffron eyeshadow
Spectrum cosmetics - Fort knox pigment
LIPS
Lakme - Deep red lipliner
Gabrini - #5 dark red lip gloss
Spectrum cosmetics - Fort know pigment
Video tutorial
Happy Halloween! Be safe!
:)