Recently, I have become very interested in tracing the Indian makeup trends through the different eras and thought I should start from the 1960s/70s. 1960s and 1970s were the era of colours for both Bollywood and Kollywood (Tamil) movies. Black & white movies were facing out. This was the era where makeup was kept simple, classy and doll like . I have great memories from my childhood watching old classic tamil movies with my maternal grandmother. Then, as a child, I didn't really appreciate the beauty of the actresses.
All my tutorials on Youtube are planned and I usually do my research before making the videos. Did a simple search on Youtube and found that there wasn't many videos dedicated to the makeup trends of this era (in terms of Indian bridal makeup of course). I made this tutorial based on the pictures I have seen of the old actresses thus I can't ensure that this was how makeup was done then. However, it is quite close to the classic Indian beauties of the 60s/70s. As always, I have made sure that this look was suitable & wearable in the current times.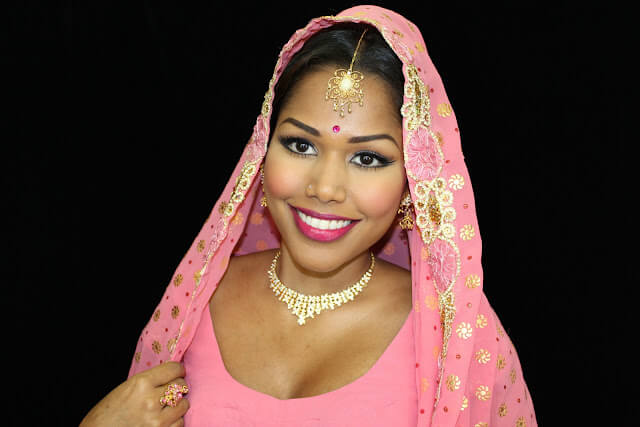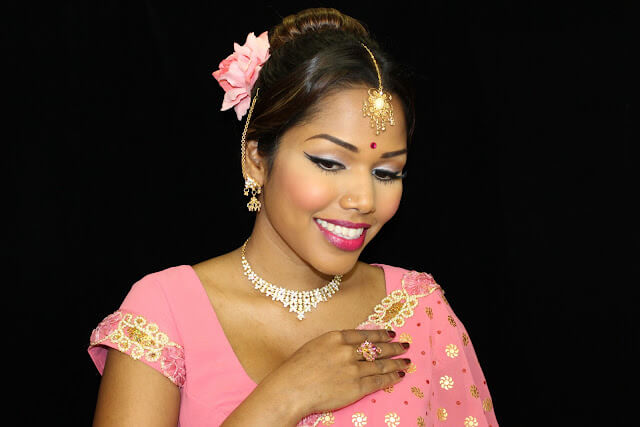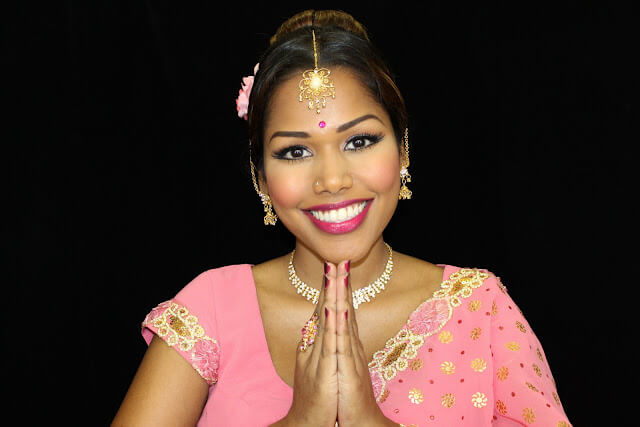 Here are the Tamil/Hindi actresses who are the inspiration for this look.
Sadhana, Saroja Devi, Sharmila Tagore & Mumtaz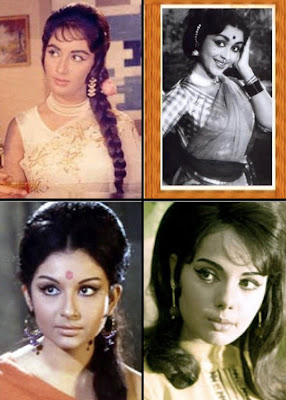 Products used are:
FACE
Mac - Pro longwear foundation Nc45
Mac - Pro longwear concealer Nc50 (for mixing)
Mac - Select moisture cover concealer Nc44
Camera ready cosmetics - Yellow tinted loose powder
EYES
Mac - Dipdown fluidline
Mac - Fresco paintpot
Inglot - Pale pink e/s
Mac - Deep/Dark mineralized skin finish
Mac - Blacktrack fluidline
Mac - Chomographic pencil Nw25/Nc30
Nyx - Baby pink eyeliner
Loreal - Double extension carbon black mascara
Ebay - False lashes
CHEEKS
La femme - Stormy rose blush
LIPS
Mac - Gulabi lipstick
*All accessories are from my own collection. Some are as old as 15 years old.
Video Tutorial
I hope you like this look.
Have a great week lovelies!