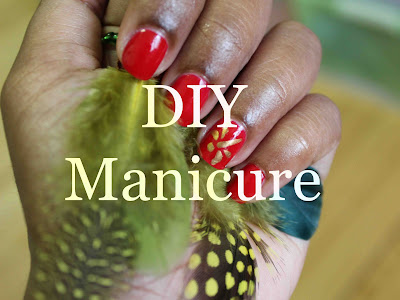 After moving to Sweden, I have become a very DIY person. Everything is so expensive here! Mainly because of the taxes. Now one of the things that I have learnt to do on my own is doing my own nails. Yes, I was very spoiled in Singapore as I would get my hands and feet done every month in a salon. It was very affordable and it made me happy. Ultimately, that is what matters! Don't you think so?
In my recent videos, many viewers have requested for me to do a DIY manicure/pedicure tutorial as they felt that my nails were well kept. Now, I need to clarify this. Firstly, I have dry hands (cuticles and feet) as I am a very hands on person when it comes to cleaning, washing dishes, etc... Oh, might add that the Swedish weather has not been kind to my skin either. Lastly, I have no choice but to do mani/pedicures myself as I want to save money and not let my nails deteriorate.
I have made a video tutorial showing you how easy it is to get your nails done at the comfort of your home. You can use the same technique on toe nails too. I know many will start asking to do a pedicure video. Well, my toes are camera shy, so no videos in the near future featuring my little piggies (Sorry!).
Products used are :-
Sally Hansen Nail polish remover
Cotton pad
Glass nail file (much better than emery board files)
Towel (Optional)
China Glaze white tea extract manicure soak (Cuticle softener)
Manicure soak bowl (or any type of shallow container)
Cuticle pusher or orange stick (personally prefer the rubber tip ones as they are gentle)
Cuticle cutter
Seche vite nail treatment for weak and thinning nails
The Faceshop Almond oil cuticle & nail balm (vaseline works well too)
Nail art stencil sticker
H&M Red nails polish
H&M Golden treasure polish
Orly in a snap top coat (this has a quick drying formula)
Video Tutorial