It has been 15 days since I came to Singapore. After nursing the jetlag and a small medical issue (where I was hospitalized for two days), I am finally ready for blogging and perhaps making videos... Am taking it slow.
Last week, I was shopping for toiletries at
Watsons
. For my international readers,
Watsons
is the Asian version of a drugstore/beauty supply store. After living abroad for a while, everything in Singapore seems new and interesting to me (even though it has been around for ages!).
I found an interesting Japanese skincare product. It's called CURE Natural Aqua Gel Exfoliator.
As claimed on their site, it's
No.1 selling skincare product in Japan and 1 bottle is sold every 20 seconds. Impressive right?! Well, let's see if it is really as good as it claims.
Luckily, I was able to get some samples to try before deciding to buy the full size bottle. All I did was ask for samples at the cashier counter.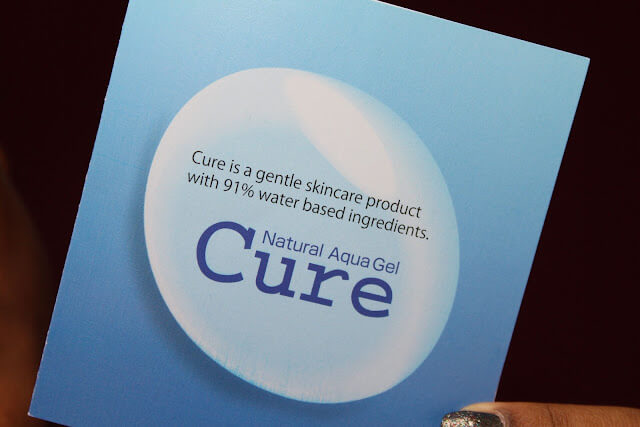 You get two small sample packets of products. One packet is enough for an entire face exfoliation.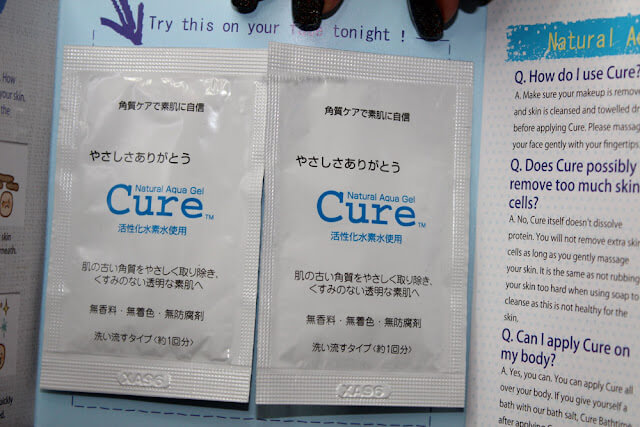 'How to use' instructions included. You can also get this info on their website.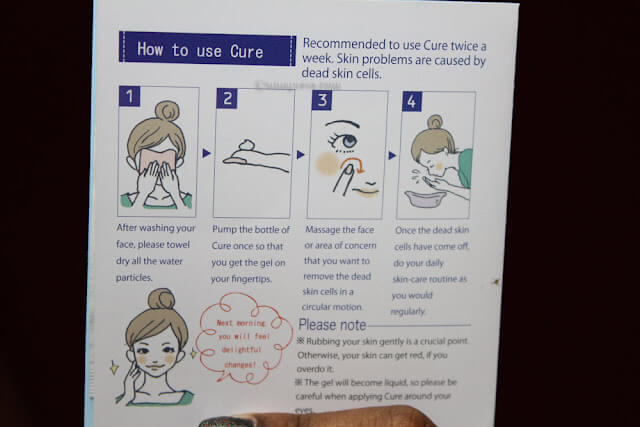 Sampled product on my face and this is how it looks!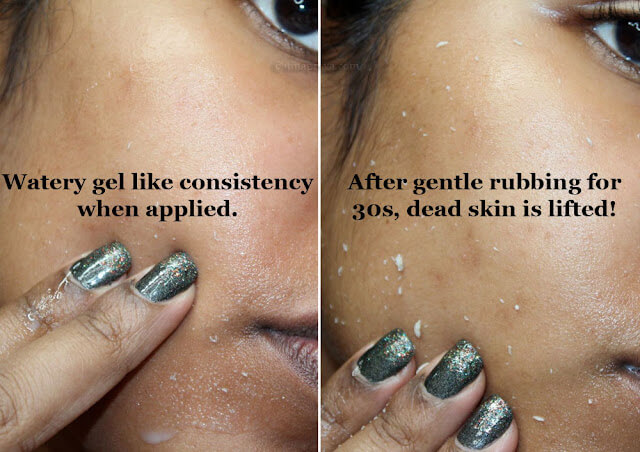 My overall view about this product.
- I am always skeptical when companies claim that their product is no.1 selling. This is because, if it was so, I am sure it would have been made known worldwide especially now with the advanced social media. I have not heard of it until I visited Watsons.
- The consistency of the product is watery and gel like. You have to be careful when squeezing it out of the packet as you might spill some. It happened to me!
- It felt nice and cooling on my face when I applied it.
- After a few seconds I started to gently rub in circular motion for 30 seconds and white particles started to surface. This is supposed to be dead skin (See above pic on the right). Looks gross right!
- I washed my face afterwards and applied my usual skincare products like eye cream and moisturizer.
- I must say, my skin was so soft and smooth after the exfoliation.
- With all said, I still need about a month or two to see how well it works and improves my skin.
From what I read on their site, this product can also be used on elbows, knees and feet. I have not tried it yet.
If you would like to know more about CURE Natural Aqua Gel Exfoliator, you can visit their website and facebook.
For my Singaporean readers, you can get free samples at the cashier counter of Watsons.
Don't be shy, just ask!
....................................................
Have you guys tried this product? Or something similar. What are your thoughts?