Recently, I was at an arts and supply store at Bras Basah complex (in Singapore). I was looking at some tools to organize my traveling makeup suitcase. I am a free lance makeup artist and need my tools to fit my suitcase.
This is a holder for paint brushes. Well, I don't see why I can't use it for makeup brushes. Makeup and paint brushes are same same but different!
This paint brush holder holds 30 brushes. I have way more then that in my kit. Yes, I know I am a brush addict. I get some brushes for free too so of course it adds up with the ones I buy too.
This holder costs around SGD$12.00. I think it is a good deal as most makeup brush holders are around the same price and hold only half of what this holder can.
I can even make the holder stand with the velcro strips that is attached (see picture below).
Some brushes are missing as I have yet to clean them.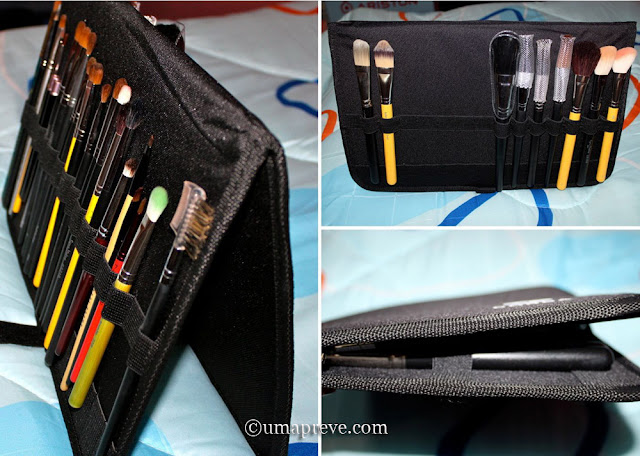 Now, for pencil eye liners and lip liners, I found Copic markers holder (SGD$8.00). I was so excited as I have been wanting this holder for a long time for my Copic markers and was not able to get them in Sweden. Bought a few holders not only for my lip/eye liners but also for my Copic markers.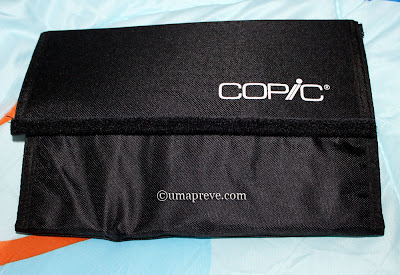 It can be placed like a stand too! Cool right?!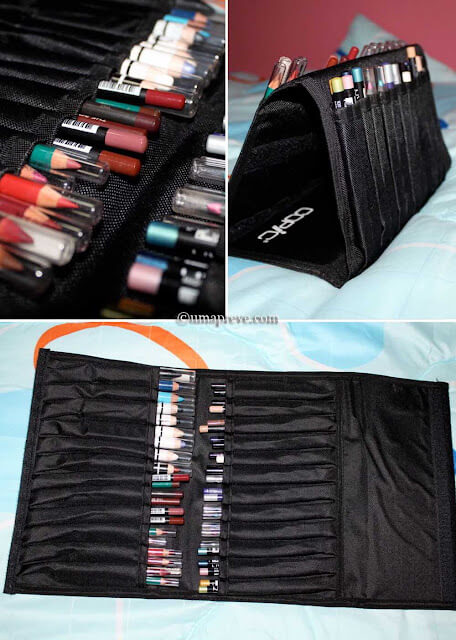 I hope some of you found the above useful if you were thinking of makeup organizers that are inexpensive.
Do you have any organizing tips to share?
.................................
Hope you are having a pleasant week.