A good foundation is hard to come by. Especially if you are a woman of color! I am always in search for a good inexpensive foundation. While browsing around the cosmetics aisle of H&M here in Uppsala, came across the
Max factor smooth effect foundation
(
LINK
). Moreover they had a shade for darker skin tone ladies,
caramel 85
.
Max factor smooth effect foundation
Usually, I would read reviews before making a purchase. This time I did it in an impulse. Not too happy about that now. Read on to know why!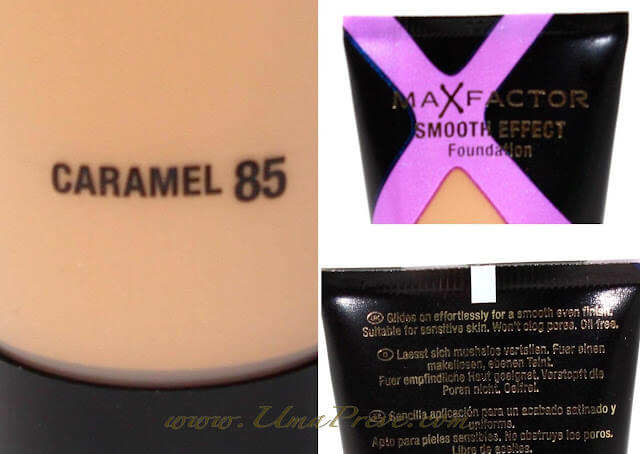 When I checked the color match in the store, it seemed like Caramel 85 was a pretty good match to my skin tone (NC44/45). This foundation is supposed to give a smooth base. It did apply smoothly without any streaking or patchiness.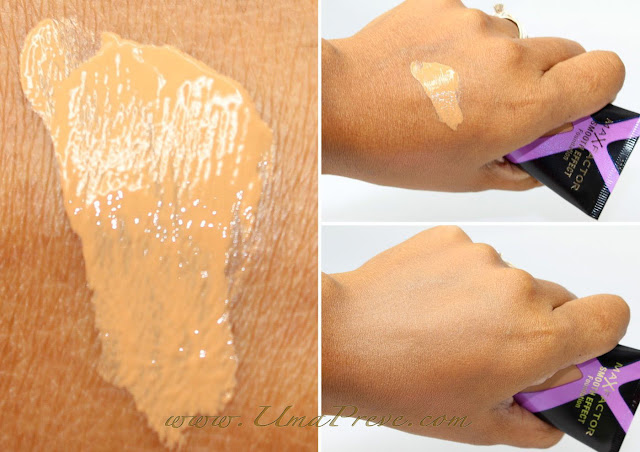 As you can see from the above picture, the foundation looks smooth and blends in well with my skin (my hand). This did not translate well when applied on my face.
I have smooth, blemish-free skin on the left side of my face (see above pic). So you can see that the foundation did lay smoothly. However, it started to look slightly white (ashy) on my skin after a few minutes. Which I am not too fond off. I did manage to balance it out with a face powder afterwards.
Now, this is my right side of the face where you can see that I have an angry pimple/zit emerging. So it is slightly red. Obviously, the foundation did not provide much coverage, even after two applications.
Like
- Smooth foundation to touch.
- Spreads smoothly onto face without much effort.
- Foundation is not in the expensive range (basing on UK pricing. In Sweden, it's expensive because of the taxes).
Dislike
- Was not the perfect match, but I can still pull this off with a slightly darker powder.
- Limited colour range, I think the darkest is caramel 85.
- Turned a little ashy.
- Oily t-zone started to show after 2 hours of application.
Overall
I think this foundation is great for someone who likes light or sheer coverage who has few skin imperfections. It did not feel heavy or cakey. The consistency felt more like a tinted moisturizer. Perhaps the next time I will use my MUFE All matt primer before applying this foundation.
Have you guys tried this foundation? What are your thoughts?