Hi Guys,
I am filming cooking videos now. After posting some of my home cooked meal pictures on facebook, some of my viewers have been enquiring about my cooking style and recipes. So here it is, my first cooking tutorial. This recipe was inspired by my Mom. When we were young, she used to cook this on Sundays when we could afford it. It was luxury food because crabs were expensive. I have modified the recipe a little as I can't remember everything that Mom used. However, this is as good as hers. My husband loves this dish very much. I am sure if you too if you like spicy food.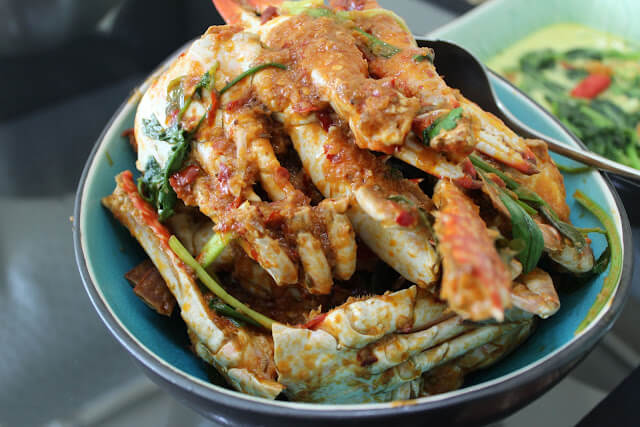 Here is the full ingredient list.
Recipe serves 3-4 people.
Flower crab/ blue crabs/ runner crabs - 4 each (clean, cut into half)
Cumin seeds - 1 teaspoon
Lemongrass - 1 stalk (smash the ends)
Curry leaves - 15 leaves (optional)
Palm sugar - 1 teaspoon (can substitute with regular sugar)
Coconut milk - 1/2 cup
Tomato puree - 1 tablespoon
Salt to taste
Make a paste of the following:
Dried chillies - 15 pieces (soak in hot water for 10 mins to soften chillies)
Shallots - 8 pieces (Use 1 large purple onion if shallots are not available)
Garlic - 8 cloves
Ginger - 1 inch
For garnishing:
Spring onions (chopped)
Coriander leaves (chopped)
Video Tutorial :
CLICK HERE
Let me know if you have tried it and how it went. See you later!