2012 has been a very eventful year for me and my family. We have a new addition (Baby G) to the Uma Tribe and moved to a new country (Hong Kong). There is so much love in my life right now and I am so thankful for everything.
Thank you guys for visiting my site even though I am not as active as I used to be. Thank you so much for your patience and encouragement.
We would like to wish all of you a very Happy New Year. May 2013 be an awesome year! Let's start afresh!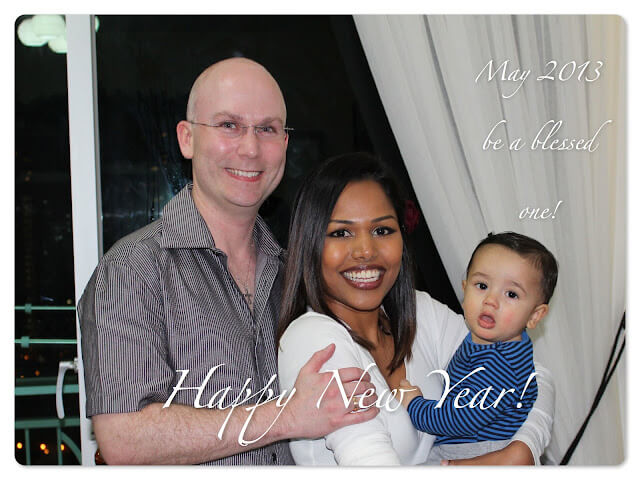 See you soon in 2013!
Be safe and enjoy...