Hello my lovelies,
I know it's been a while since I blogged anything. I am not feeling all too well and have been busy with my course work. I had to do loads of drawing and experiment with different art supplies for my illustrations. I have learnt a lot. Also I have been a little down because of the weather here in Sweden. Days are getting shorter and darkness is really freaking me out. I need the sun!
Anyway, these are the reasons for my absence. I promise to pull my self together and get all the things I plan to do done asap. The things I need to do 1st is to host a contest/giveaway on my Youtube channel and do a giveaway on my blog. It is about time! Need to show my appreciation to my fellow makeup addicts and sewing enthusiasts. Without you guys, there would be no Umapreve/youtube or
Umapreve.com
.
Regarding giveaways, I won one. It was from
Eve's house (blog
). She is an awesome person and I am very privileged to know her and become a personal friend. She has such a sweet spirit! Check her out if you haven't.
Here is the pretty jewelry set and goodies she sent me.
Don't mind the mess, I was drawing when I received the package.
She gave me cute buttons too! Thank you Eve!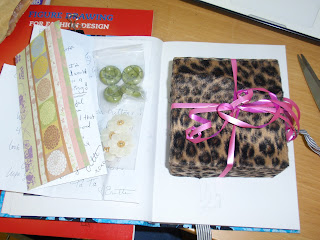 Eve's creations!
Love the leopard print box. Love it!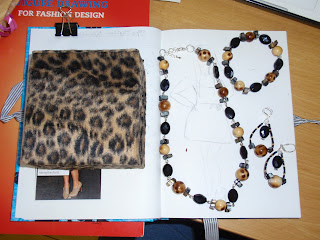 Thanks for coming by.
Big hugs!