Have never been a fan of greens (worn as makeup) but I think I am starting to like it. Green does look great on brown skin. Just don't know why I always reached for blues, purples, pinks, etc...

Thanks to all my facebook friends for suggestion names for this look. I picked Sultry Safari. It really matched the look and I was feeling wild when I did this look.
It is my dream to go for a real Safari trip in Africa. Who knows, it might happen! Anyways, enough of the rambling. I hope you guys like this look.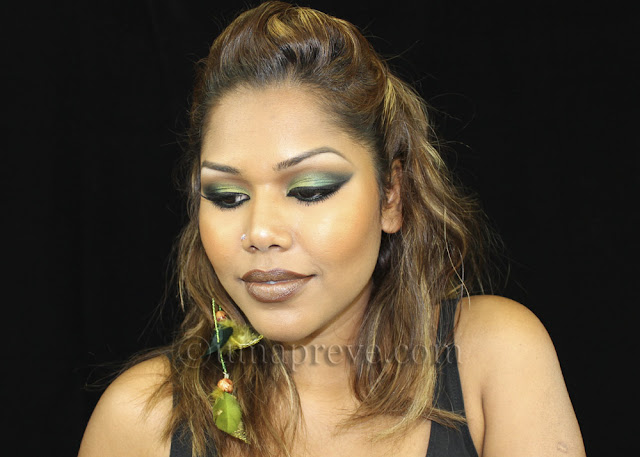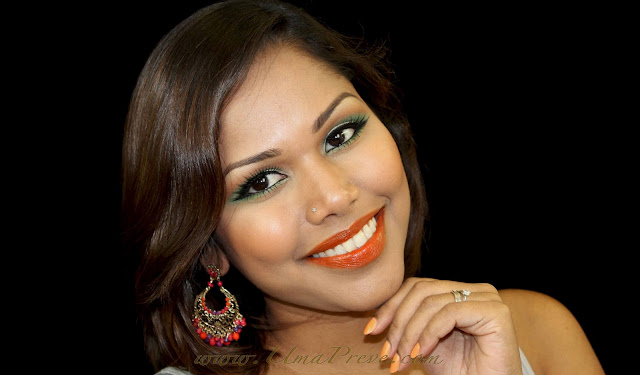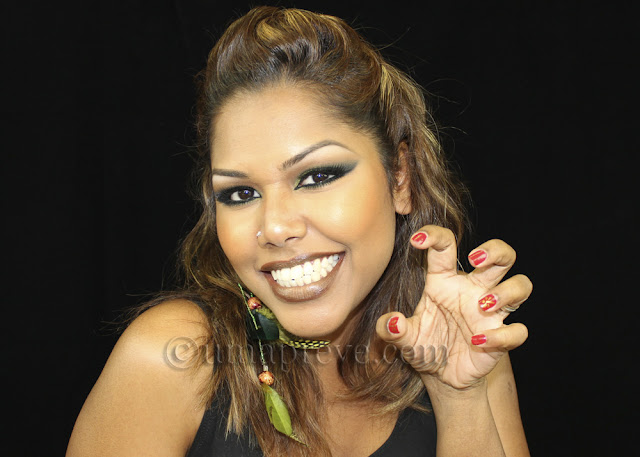 Products used are:-
EYES
Urban Decay - Primer potion
H&M - Dark brown eyebrow pencil
Nyx - Black bean jumbo pencil
La Coquette cosmetics - Absinthe e/s (green with gold shimmers)
Sugarpill - Madori e/s
La femme - Black e/s
La femme - Brown e/s
Sugarpill - Tako e/s
Inglot - #77 gel eyeliner in black
Lakme - Green eye color eyepencil
Urban decay - 24/7 glide on pencil in zero
Mac - False lash mascara in false black
Ebay - False lashes
CHEEKS
Sleek - Contour kit in medium
La Coquette cosmetics - Melusina e/s ( Orange with copper)
LIPS
Lakme - Brown lipliner
OCC - Fondue lip tar
OCC - Petty Beige lip tar
I hope you are having a fabulous start of the week!
Hugs!