La Coquette cosmetics specializes in handcrafted mineral cosmetics. I think their eyeshadows are really pretty. They have a dual color effect. Super for someone who wants a fuss free eyeshadow application. They are best applied wet (foiling) and on a dark base in my opinion.
The owner was kind to offer a 20% off to my lovely viewers. Just include this discount code (UMAROCKS20) in your purchase.
Here are the swatches of some of the eyeshadows.
(I did not photograph the ones that came in baggies but you can see how they look on my video on Youtube)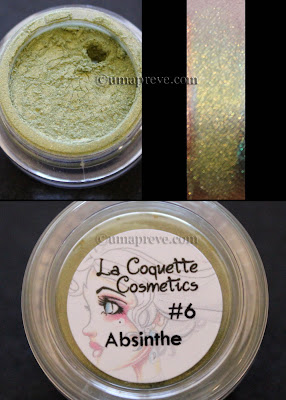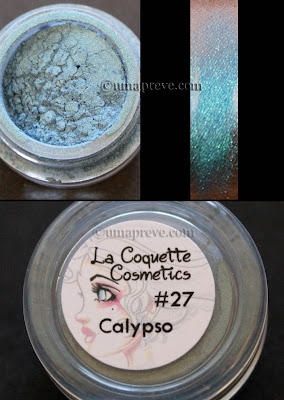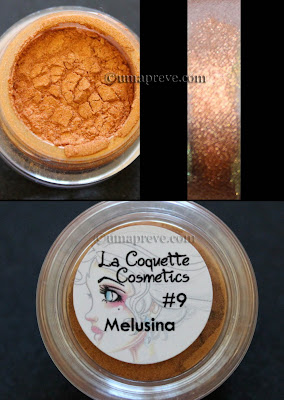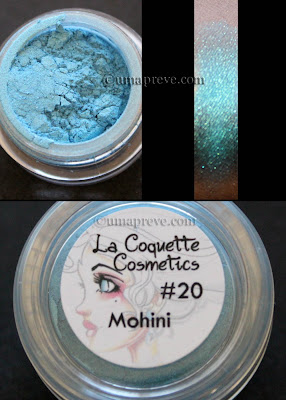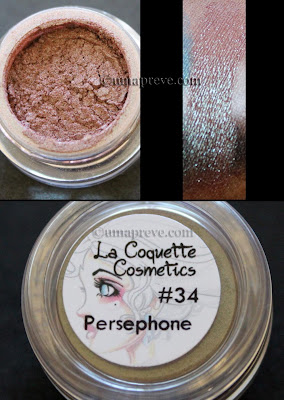 The above were swatched using Mac painterly paintpot, NYX Milk and Black Bean jumbo pencil
Without flash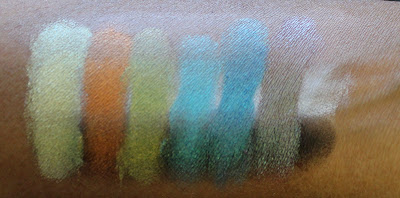 With flash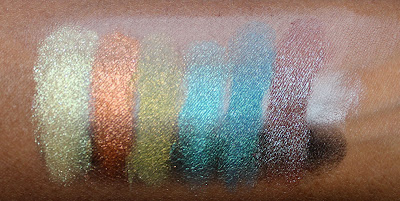 Watch my video to see the swatches real up close on my HD camera.
Hope you are having a great week.
Disclaimer: YES, I got them for free.... That doesn't mean my opinion is bias. If I don't like them I usually return them back to the owner and get it out of my system. Don't like to waste my time making a video trashing companies for bad products. Unless, I paid with my hard earned money then that is a different story. LOL!