I am back from my mini vacation. Feeling all so relaxed. Guess what was waiting in the mail when I got back. It was my order from
Head2toe beauty store
. I had to buy the nail stuff online as it's so freaking expensive here in Sweden. I thought I made a great buy only to find out that I was taxed by the Swedish authorities of an extra 180 kr (about SGD$25). Well, I guess I can never get around that. Anyway, I am very satisfied with the buy and the store for their prompt service. items were very well packed and there was no leak or cracks in the items.
Here are the items I purchased:
1st row : High maintenance, For audrey, White on white
2nd row : High hopes, Heli yum, Inner beauty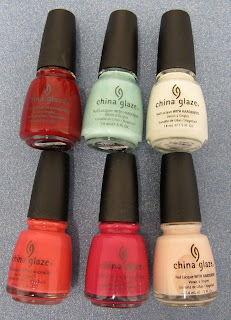 1st row : Supernail thinner, Seche rebulid, Chna glaze white tea extract manicure soak, Ibd 5 secs professional nail glue
2nd row : Orly spritz dry, Gena MRX all purpose antiseptic, Dr G's 2in1 callus and cuticle remover, Orly in a snap, Crystal nail file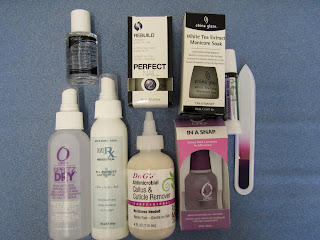 Did a little test of the nail polish. Here is the NOTD pic.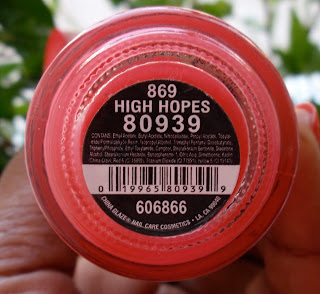 With flash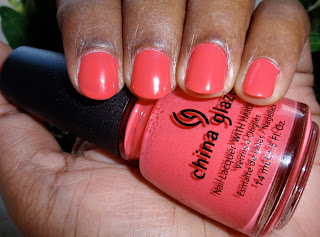 Without flash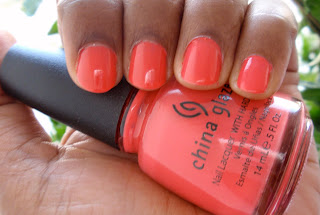 High hopes is a peachy orange coloured nail polish. this was just one coat with a clear top coat. I think this is a great summer colour. Bright and bold.
Rating : 4/5
The consistency is great. Not too think nor thin. Good coverage with one coat. Good price and a great alternative for OPI nail polish which are quite costly.
Thanks for dropping by lovelies, till next time have a great weekend!