Did I tell you that I took dressmaking courses up till intermediate level back in Singapore? Well, I did about 6 years ago. It took me about 4 years to learn with many break in between (this was because of many reasons such as work and social life).
Anyway, the point is that since I have learned it and I love being creative, it was about time I started full scale on pattern drafting and making things. The ultimate goal is to be a fashion designer cum entrepreneur, that's my childhood dream amongst many other things! :)
Finally, I am putting my knowledge to practice. I am a little rusty but I know I will get there with time and lots of practice!
Here are the pictures of 3 days of pattern drafting and test fit pieces.
Basic bodice drafts of front and back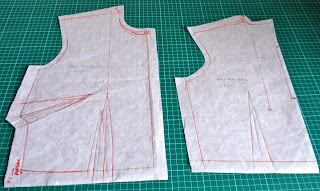 Basic A line skirt draft of front and back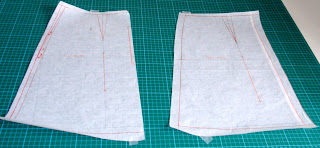 Test fit of the bodice piece.
(I got this cheap fabric from the clearance rack at the fabric store in Sweden!)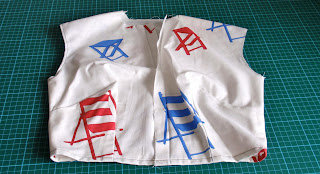 Test fit of the A line skirt.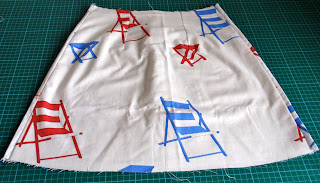 I must give credits to these two books that helped me on pattern alterations based on my body type! Which happens to be quite a weird shape. For a start I have smaller boobs and waist compared to my hips! I am a size XS on the top part and a Med on the hip department! I wish some of the load on the hips would be transferred to the boobs department! Well, I can always wish!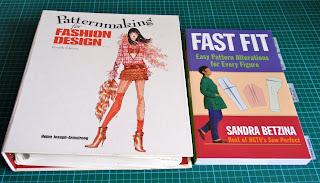 Anyway, I went ahead and made an empire cut round neck blouse with buttons on the back (ok that was a mouthful!).
Here it is! Don't mind the bad construction. As usual I had to use the most difficult slippery fabric (I always have to make things difficult for myself!)
Oh well, it's a learning process!
The draft of the blouse
Front of the blouse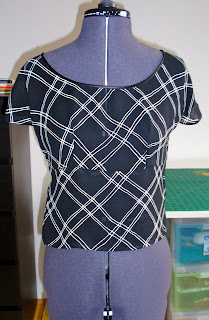 Back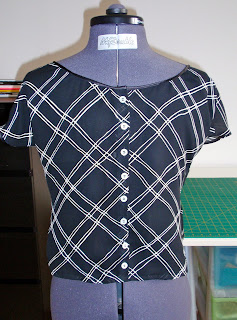 I hope to make decent clothing real soon with out reaching for ready made patterns when I get stuck on pattern drafting.
Oh, If any of you could recommend pattern drafting books, that would be great. I love to learn different types of pattern drafting methods!
Till next time, have a wonderful weekend!