Yet another make up look! This is a youtube subscriber's request. I love this colour and I think it suits brown skin very well. Hope you guys like it and try out this look!
Look inspired by this pic!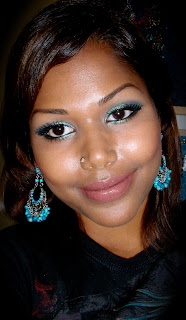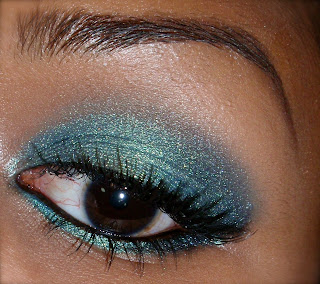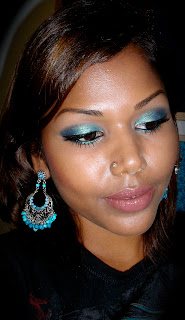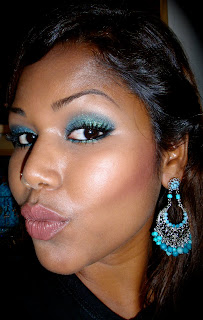 Products used:
EYES
Urban - decay primer potion
Mac - Delft paintpot
La Femme - #3 sparkle dust in Aqua
Mac - Interview mineralized e/s (dark blue)
Ebay - black cream liner
Mac - medium/dark mineralized s/f (for blending)
Mac - feline kohl power eye pencil
Mac - zoom lash in zoom black mascara
Ebay - false lashes (optional)
CHEEKS
Nyx - Desert rose blush
LIPS
Nyx - Mauve lip liner
Mac - Fast play lipstick
Mac - Clear lipgloss
Peace!