I have been sewing quite a lot lately. This is one of the projects I am working on. Got all hyped up after the disastrous
cardigan
project. Been reading a lot on pattern drafting and proper sewing techniques! Sometimes failed projects are good, they make you learn from mistakes and improve the next time!
My version of view A
Front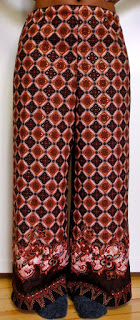 Side
(ok it looks like I am pregnant! Well I am NOT! I have having a bad bloated tummy that day!)

Back
(See how shapeless this pattern is!)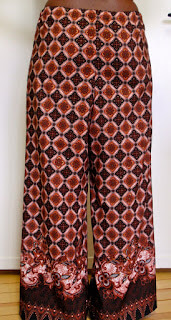 This is a great beginner's pattern. It took me a 2 hours to complete this (that's including surfing and daydreaming while doing this project).
Just keep in mind of the sizing. If you have 25'' waist and 37'' hip, make sure to do the necessary alteration between the XSM and MED for a better fit.
Fabric chose plays a part too. Maybe it will work better with a lightly stretchy fabric! This is just a thought!
You can check out PR for a better review of this pattern!
Till next time, keep those sewing machines humming!