My husband loves spicy food. I can never match eating the level of chilly spiciness as he can. In fact it was he who showed me the wonderful taste of habanero chilly. If you have read my blog posts of recipes (
here
&
here
). You can see that I use a lot of chillies in my cooking. It's like we are addicted to spicy food.
When we came to Sweden, we came to know that there is a online store here (I do not have the web address now, will update later) which sells spicy chips,nuts and sauces. It's
Blair's sauces and snacks
. (this is the head office in USA). They have many varieties of chips, nuts and sauces that have different level of spiciness (My mouth is watering as I type this post!). You have to try it if you love spicy food/snacks.
So these were what we bought and guess what, we have tried it all in a couple of days (greedy kids as my mum would say!).

The goodies!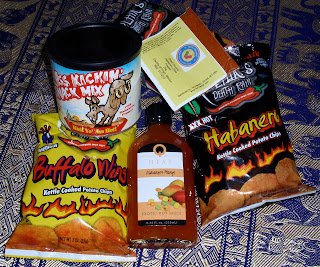 Look who's smiling! He is one happy camper!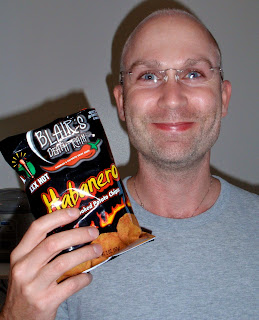 From now on, I will replace using paprika powder with habanero powder instead!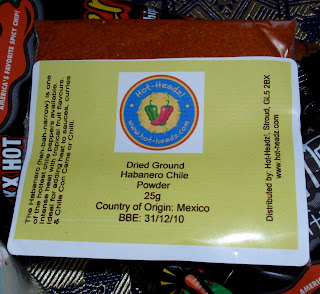 So, tell me... Can you take the heat?
Do you guys like spicy food?
Thanks for reading!