Yay! Another skirt drafted from sketch. I am quite happy with how it turned out. It's a A line yoke skirt with front panelling and some stitching detail. I initially visualized buttons on the front as part of the design of the skirt. I thought the embroidery stitch would be better. Had to try out the some of the stitches from my Janome MC 6600! Glad I did! As for the fabric it is poly cotton, it was quite easy to work with. However, I should have used twill tape on the waist facing. Next time I will for sure!
What do you guys think?
I seriously need to improve my drawing skills!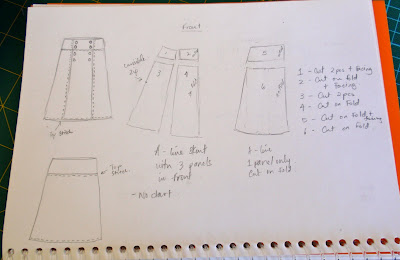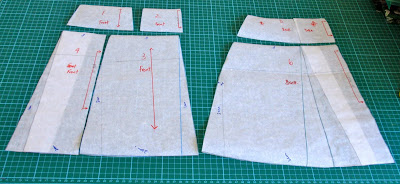 Front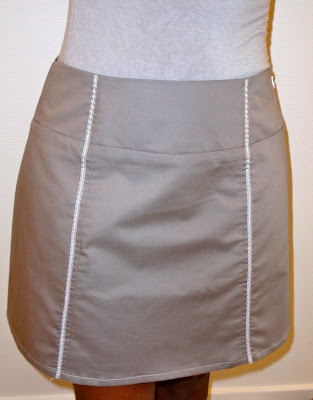 Side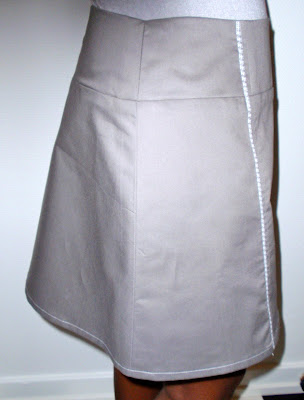 Back
( I couldn't take a picture wearing it from the back! Here's a shot with mini me!)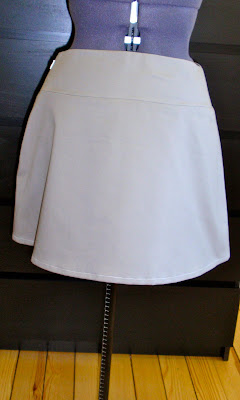 The embroidery stitch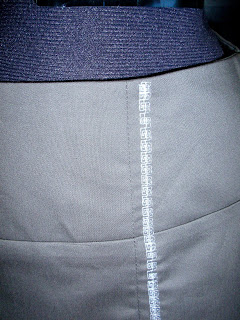 Here is the part I wish I had unpicked and realigned and then fixed the zipper!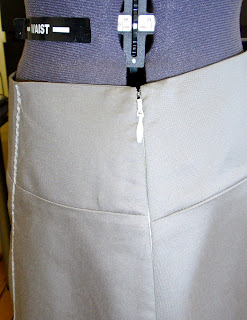 Anyway, I am getting the hang of drafting again after a long time. More to come! Now I am off to work on McCall 8524, a pants for DH!
Till next time...
Love Love!