As many of you might know, I come from sunny land Singapore. We have only two seasons and that is the rainy season and the dry warm season. I am very used to sleeveless tops, shorts, short dresses and jeans. I feel weird having to cover up with clothes. However after moving to Sweden, I realized that wearing proper clothing is crucial to keeping warm. Also since I want to be in the fashion world, it's time I buckle up and try start planning my wardrobe.
So I thought this pattern would make a nice jumper dress for the fall season. I like that you can dress it up with a pair of black boots, turtle-neck top and leggings. However, it can make you look pregnant. So I suggest using a belt for the waist. At least with my creation, I will have to use a belt. I do not want to look pregnant! At least not yet! :) I don't think McCall's carry this pattern anymore!
I didn't take a picture of me in it as I have yet to buy a pair of black boots. I will post the pictures of me dressed in this jumper dress when my outfit is complete.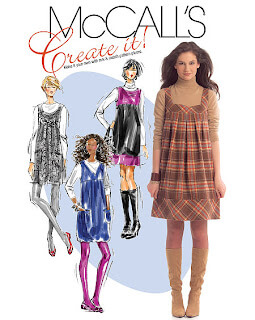 Front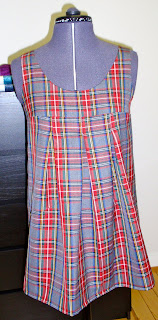 Back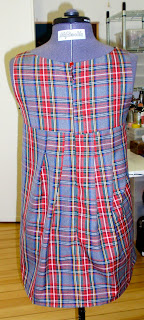 Till next time, have a great sunday!
More sewing projects to come!
Love Love