Yes, I made a pajama pants for Mr Hubby! The best part is that he loves it! So this project was worth the effort. I really like this pattern because there are many styles options. It took me two hours to cut and sew this pants pattern. I am definitely making another pant if I find good fabric. For this project I used poly cotton plaid fabric. The good thing with this fabric is that there is no need to iron as it doesn't get wrinkly. Also it has a nice drape, much like MC hammers pants, for those who knows who that is!
I would definitely recommend this pattern to ladies/gents who want to sew something for their partners. A very easy project that has clear instructions. I can't seem to find this pattern on McCall's website anymore. So good luck finding this pattern on ebay (maybe).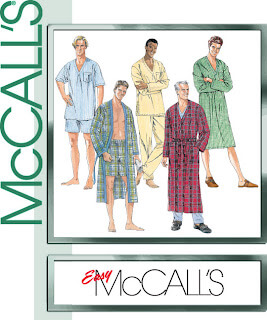 Front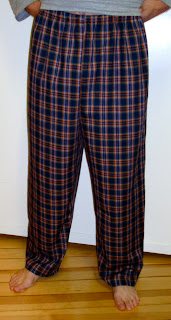 Side

Back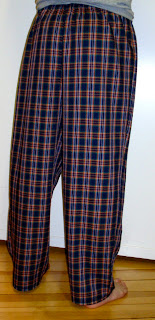 Next project : I am going to work on a pattern that I have been putting on hold because of my fear of knits! I really hope I can make this work! I will reveal what that is when I sew it up!
Happy sewing!