Here is another Christmas/party look for the coming holidays. Made this one more wearable and not over the top. This look can be achieved easily with good blending and basically you can use anything from your makeup kit to replace the colours and make it work the way you want it. I hope some of you will find this appealing and give it a try.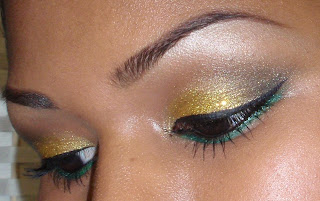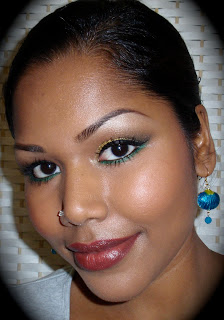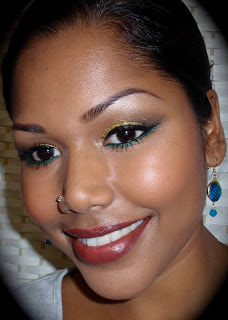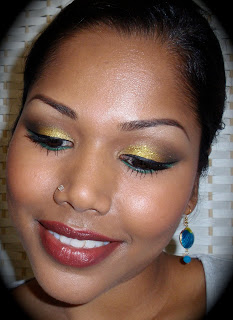 Products used are:-
EYES
Mac - Indianwood paintpot
120 palette - Gold e/s
120 palette - Brown e/s
120 palette - Black e/s
Mac - Ricepaper e/s
120 palette - Green e/s
La splash - E/s base and sealer (sticky base for the glitter)
TKB trading - Gold glitter (eye safe)
Lakme - Green glide on eyeliner
Mac - Feline eye khol pencil
Urban decay - Perversion eye liner
Loreal - Volume million lashes mascara
CHEEKS
La femme - Mocha blush
Sleek - Medium face contour kit
LIPS
Nyx - Auburn lip pencil
Enjoy and have a wonderful day!
:)