Here is a quickie makeup tutorial! (Now don't think cheeky! ''wink''). This is a look I wore to a friend's party and got several compliments. As said in the video, I wore it again for my husband's birthday celebration. Super easy for those who wear makeup in a rush! No need for so much makeup and products. Hope you like it and enjoy the tutorial.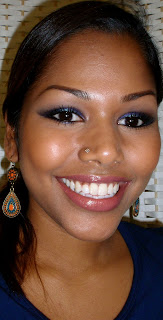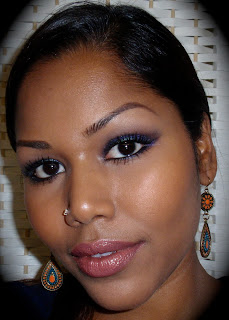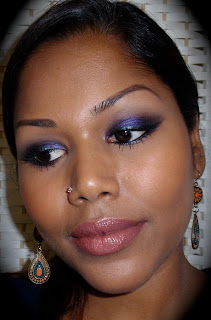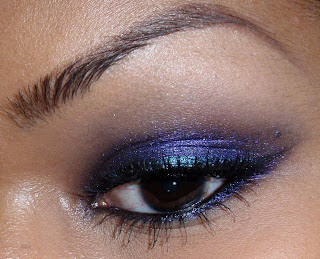 Products used are :
EYES
Urban decay - Primer potion
NYX - Slate jumbo pencil
Sleek - Bad girl palette mid night purple shade
Mac - Medium / dark mineralized skin finish (blending colour and highlight)
Mac - Feline kohl pencil
Berry M - #98 sparkle dust
Mac - Eyeliner mixing medium ( Alternative : La Splash e/s sealer)
Loreal - Volume million lashes mascara
CHEEKS
Nars - Taj Mahal blush
LIPS
Mac - Fast play lipstick
Mac - Jest lipstick
Happy Holidays!
:)