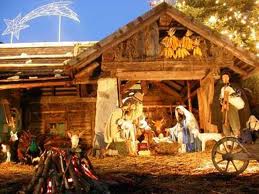 Thank you so much for all your kind support and encouragement. I wish all of you a very Happy 2011! May this year bring loads of joy, happiness, good health and success to all of us!
I hope this year, I can spend more time on blogging and making videos on Youtube. I may even do some cooking videos, since they are highly requested. This is my goal for 2011. I am not going to list my resolutions here as I don't want to bore you. However, this will give me an excuse to blog about it when I get to doing and accomplishing them.
When I look back at 2010, I am glad it is over as it was a tough year for me. Moving across the globe and starting life in a new environment is a big deal and it has not been easy. I am glad I had that opportunity that many can only dream of.
I am truly blessed to have a wonderful partner who has been a huge support during both my good and bad times. Thank you Husband for your love! I don't know what I will do without you!
2011 is going to be an awesome year!
Cheers :)