My look of the day! Super easy, suitable for hot and humid climate countries. If you want a pop of colour go for Mac Morange lipstick. Pretty orange for brown skinned divas!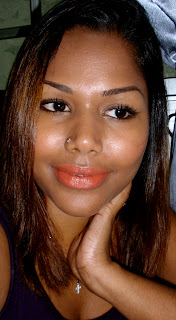 I am enjoying the Sun. It has made a huge difference in my mood and how I feel about myself. In Sweden, I was very down most of the time. I reckon it was the lack of Sun light and the cold.
Even though I love the Sun, I do know the damage it can cause to my skin. So I always make sure to wear sunscreen. I hope you do too!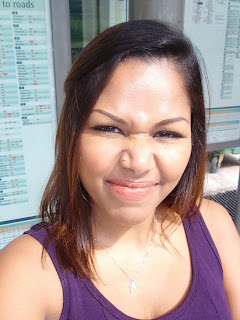 Products used :
FACE
Nars - Sheer glow foundation in Cadiz
Mac - NC44 Moisture select concealer
Mac - MSF in medium, dark
EYES
Mac - Dipdown fluidline
Collection 2000 - Extreme coloured mascara in black
CHEEKS
Mac - Foolish me blush
LIPS
Mac - Morange lipstick
Thanks for coming by!
XOXO