This is the look I wore to meet a Youtube friend. Used makeup mainly from Mac and the recently released Mickey contractor collection. I love the fluid line and the lipstick from this collection. Such pretty colours!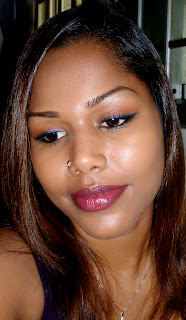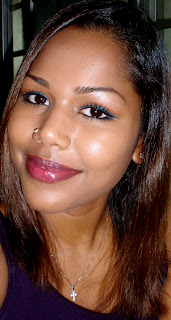 Products used are:
FACE
Nars - Sheer glow foundation in Cadiz
Mac - NC44 select moisture cover concealer
Mac - MSF in Medium/dark
EYES
Urban Decay - Primer Potion
Mac - Saffron e/s (LE)
Mac - Siahi fluidline
Mac - Feline eye khol pencil
Collection 2000 - Extreme coloured mascara in black
LIPS
Mac - Gulabi lipstick
Lakme - Brown lip pencil
I had a great time with Selvi (Singaporelime - Youtube user name) and her daughter. We went to Mac, Sephora and even had tea-break afterwards.
Thanks Selvi, it was a pleasure meeting you. Hope to see you again in my next trip back to Singapore.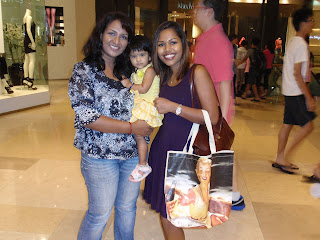 :)